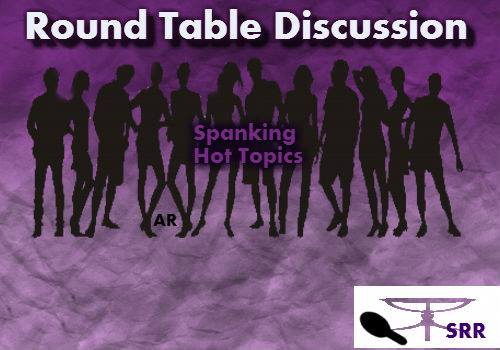 The following post is for the spanking round table discussion, and is written to help people differentiate between discipline and punishment in a power exchange relationship.
Those who are new to BDSM or those who have engaged in kink but wish to move into a power exchange or domestic discipline relationship may often get hung up on when they are trying to figure out rules, routines, punishment, and fun BDSM play. I'm going to start with a basic definition for discipline, punishment and funishment. The three are different in many ways. but they are the same as well, because **All three things must be agreed on and must be based on consent by BOTH partners without coercion.**
Discipline is the way in which my home is run and the structure that is at the base of my relationships within my BDSM kink family. The rules and routines vary quite a bit when looked at and compared. My wife/ submissive Beauty and I are monogamous. Also, she is only submissive to me. She has daily routines, task lists, weekly and daily expectations, as well as rewards and punishments. Her rewards are not the same rewards my service submissives have. She and I are intimate, we live a 24/7 lifestyle where there are large blocks of time when we are not running on high protocol.
Routines are aspects of her disciplined lifestyle are set out, discussed, tweaked as needed as time passes, has levels of protocol depending on where we are and what we are doing. Here are a few examples:
Daily chores must be completed before dinner
One hour each Saturday evening is set aside for open discussion of our relationship
She may make suggestions and voice her opinion, but I make the decisions
Dinner dishes must be done within a half hour at the end of a meal
Pets food and medicine routine must be adhered to
Dinner must be ready between 5:30 and 6:00pm
Rituals are more personal service to me and are more intimate.
Each day when I get home from work, you will greet me with a mug of tea
You will give me a foot rub as we talk about each other's day and I unwind.
You will provide a weekly manicure and pedicure
Whatever I am drinking, the glass should never go below 1/3 rd
The room must be prepared for bedtime by 10:00 pm
When I get up to brush my teeth you begin the bedtime routine
Within the discipline/structure of our lives are rules:
You may never pleasure yourself without permission
I must be informed of any health issues immediately
You may never drink more than one drink if we go out, two if we stay home
You must be clean shaven at all times
Your computer time on non-business work is limited to one hour
Rules must be practical and specific, and they rarely change. Routines which shape our structured and disciplined lifestyle are fluid. Discipline consists of rules, routines, rituals, and punishments.
Punishments are the things that occur when rules and routines are not completed or are broken. It is when there is a failure within the discipline and structure that is in place. Punishments are specific. They are not done on a whim. They must be done in conjecture with discussion. Physical punishment may not be done in anger. On a rare occasion, a punishment may be done when something occurs that is not on the list of rules, rituals, and routines. This could be something like a speeding ticket or an action that put my wife in danger.
Hairbrush spanking
Corner time
Speech restriction
Loss of something she enjoys
Clothespin on the tongue for sass
Grains of uncooked rice being picked up with tweezers when a house cleaning chore is not done.
Rules, routines, rituals and discipline take work in order to keep them in place for both my wife and myself. There are things I must do that are routine as well. I am the provider. I must keep our structure consistent. I must punish with love. I must abide by the agreements we made when we became dominant and submissive. I must keep Beauty's best interest at heart in all I do. She does not make the decisions; therefore, I must do what is best for BOTH of us. My expectations of her must be realistic. When she makes a mistake as all humans do I must forgive her as she forgives me. I must give voice to and acknowledge my own mistakes and shortcomings.
Punishment = A purposeful physical act or unwanted consequence because of the failure of a routine or breaking of a rule.
Discipline = The specific ways in which things are to be done. Discipline guides our way of life and ensures our disciplined lives go smoothly. Discipline governs the things that are the rules and the things that have set rules and precise specifications of our actions. Discipline is made up of rules, rituals, and routines. It is the way of things, not a physical act or negative consequence done because something has not been abided by. Discipline has positive and negative consequences but is not a consequence in and of itself.
Some of you may be wondering why the Dominant in a relationship should not be held accountable through physical punishment. My answer is that I must ultimately be the one accountable for both my wife's and my actions and that is a pretty big responsibility, and one that has its own set of consequences. Physical punishment would also erode the power structure that is needed. I am in no way saying that respect if brought about by physical punishment or bullying the submissive in the relationship, just that the roles are established through discussion and agreement and to flip roles in order to give a punishment wouldn't feel right for 98% of the submissive types.
I feel very guilty both when I make a mistake, and when my wife makes a mistake, because I govern her and am, therefore, responsible for both of us. As the provider when things go astray, I look at myself as well as Beauty. I make all the decisions, and, therefore, I shoulder all the blame when our relationship is not running smoothly or something bad happens because of a decision I made was the wrong one. Everything I do is purposeful and done for both of us. Beauty is always at the forefront of my mind. That may not seem like enough reason for her to refrain from giving me a good number of swats, but it is enough of a reason for the two of us.
One last thing I want to discuss is funishment. Funishment is a physical or emotional act done because of a made-up or invented reason. The submissive/slave/bottom is spanked, caned, tie up, or whatever your version is of fun kinky play, or for a pretend crime. This can be done while in roleplay such as teacher/student, police officer/law breaker, or simply as the Dominant and the submissive interact when the Dominant has set up a scene. Funishment is pretend punishment, but the submissive type must KNOW it is pretend or they will not find it fun. My wife feels sorrow and guilt when she is punished; those emotions have no place in a fun BDSM scene.
The important thing to remember when you set out to create the guidelines for any power exchange relationship is that you should have more things that govern discipline than you do rules. Discipline is how we live and the things in place that give my wife boundaries. It's the structure and protocol, the rituals and routines. Discipline in our home is a thing that sets the tone and has a hand in all we do. Punishment on the other hand it an action that is taken when my wife steps out of bounds and breaks a rule. Discipline is far more important than punishment. If you have a well running disciplined lifestyle with a strong structure, you won't need to punish very often. Discipline is very apparent in each day of our lives, punishment only makes a rare appearance.
So go forth, create your BDSM relationships dear readers, and remember the basics listed above when you are creating the structure and the guidelines of your relationships. You can start by making a list of needs, wants, negative behaviors, and positive behaviors. The s type in your relationship should have input and MUST consent to all of the punishments. I am not saying you can't get inventive in what types of punishments you can give, but forced anal sex needs prior consent without coercion or it is rape. You also should never use a person's fears against them as a punishment. Don't put a person's head under water or put a spider on the arm of someone who has these phobias.  Punishment is a consequence for failure to follow a routine or rule. It should not terrify or do permanent physical harm. That's abusive. Don't do it. It's okay to be a sadist. Many of us in the kink lifestyle are. The thing that makes us different from a sadistic psychopath who belongs in prison or the psych ward is compassion and the fact that we never punish or engage in BDSM activities without full consent.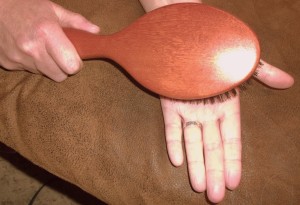 Dont' forget to stop by the rest of the ladies to see what they have to say about the subject.
Spanking Round Table Discussions
Update: Due to their website being wiped from some of it's content earlier this year in 2015,
I am putting a link to the Spanking Round Table Discussion page.