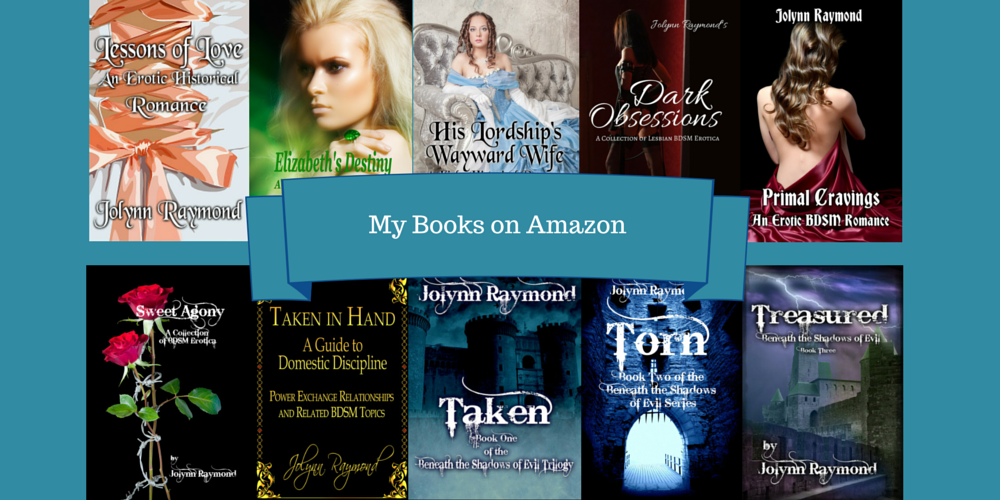 My Books on Amazon
My genres run the gambit from kinky historical romance, paranormal historical romance, collections of BDSM short stories, romantic paranormal thrillers, and a non-fiction guide for creating and maintaining a domestic discipline or power exchange relationships. I write what I live when creating stories about kink and domestic discipline, and my love of history comes out in my historical novels. You're sure to find something that will titillate, educate, entertain, make your heart pound, or take you on a wild ride. Pursue the title and captions below to find the book that's right for you. 
All titles available on Amazon as an eBook download or paperback ~ Except Elizabeths' Destiny
Kinky Historical Novels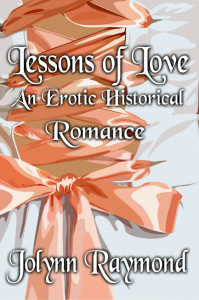 Please be advised that this novel is set in a time when women had no rights, especially when it came to their husbands. The heroine is taken, and forced into marriage. As a wife, she must submit to all things. This is a period in history where men took what they wanted. It was not seen as rape, it was seen as a duty. If they refused, they could be punished. This book contains graphic sex as well as physical discipline in the form of spanking. If these things offend you, please read something else.
Lessons of Love is an old fashion bodice ripper, full of passionate love scenes full of fire, and old fashioned discipline for those who refuse to obey. One with a beautiful, spirited heroine, and a dark, cruel rogue whose heart must be tamed. He takes her as his, and the battle of wills begins. One that has been fought for ages between a man who has no intention of ever feeling love, and a woman who must teach his heart to feel or be forever adrift in a life of cruelty.
In 1842 Louisiana, Jolie Dupree lives an oppressive life ruled by her strict and unloving stepfather. She has the luxuries of plantation life, but feels suffocated under his watchful eye. Fate brings an abrupt change in the form of Cole Jameson, a man full of wealth but short on acceptance into society. He needs the cloak of respectability to hide behind, and silence the rumors of girls gone missing while in his company. His business of selling genteel women to rich men with unsavory tastes, must not be discovered.
When he comes upon the lovely Jolie bathing in a secluded glen, he sees in her the answer to his problem. A young bride with an old family name will provide an aura of propriety. She is a girl from a suitable family, but also one who is not loved. She's perfect for his scheme. He carries her home, bound, wet, and almost bare, with a story of saved virtue, and is granted her hand in marriage.
Cole is a man who has never loved and has no plans to start. He doesn't give a care for the women whose lives he shatters, but Jolie isn't just any woman. Her beauty bewitches him even as her stubborn will defies him time after time. He weds her with plans to make her an ornament on his arm and a slave in his bed. He will teach her how to please a man with a hard hand and an unfeeling heart.
Will Cole be able to keep his cold heart and continue with his business of white slavery, treating his new wife as cruelly as he does all his captives? Or will Jolie's fiery spirit and beauty break through the ice that surrounds his heart and put an end to his cruel ways?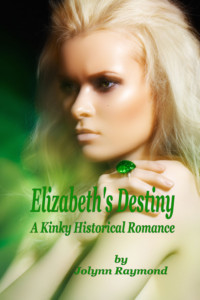 Though this is a historical romance, this book contains graphic BDSM sex. Elizabeth is the unwilling victim of sexual slavery, forced into the harem of a sadistic man. Maxwell is callous and cruel, and cares nothing for the women he kidnaps. He is not a hero or a character you will love at first sight. The lovers in my stories must fight hard for their happily ever afters. Nothing comes easy or quick. Packed off by her mother and the church elders because of her rebellious nature, lovely Elizabeth Thornton finds herself living in India. She has been sent there to be trained as a Zenana missionary, but fate has other things in mind. Maxwell Harrison is a rogue with few morals. His job is to capture and train beautiful women in the art of sadistic passion for his cruel employer's harem. He sets his sights on Elizabeth the moment he sees her, knowing she will be a golden treasure among the other women, a unique toy in a gilded toy box. Once properly trained, she will make an exquisite sex slave. Beautiful and schooled in the art of pain and pleasure, taught to crave the lash, always ready to be taken whenever she is desired.
Elizabeth's spirit struggles against her fate, and though her body responds to Maxwell's teachings, she cannot stop her fight for freedom. Maxwell has never cared for any of the women he has abducted, but he cannot deny what he feels for his latest captive. Once love touches his heart, Maxwell knows he cannot turn Elizabeth over to his boss, but freedom isn't easily obtained. They are trapped within the palace walls, and within the city itself. Jeeval is rich and powerful, and doesn't take kindly to those who wish to steal his possessions. To stay means Elizabeth will become a concubine, lost to Maxwell forever. To flee means to risk death, but life without each other is no life at all. Can they escape and find their happily ever after, or will their quest for freedom cost them everything?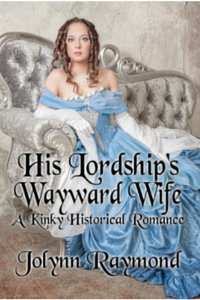 His Lordship's Wayward Wife: A Kinky Historical Romance
**Though set in a historical Victorian setting, this book contains BDSM themes.**
When Claudia Rose Stafford made her debut in London, she was wealthy, headstrong, and beautiful. She was also spoiled, arrogant and ill mannered. Without her father's presence and guiding hand, Claudia flaunted her disdain for rules. She defied the conventions of high society and didn't give a care if there were scandalous whispers because of her reckless behavior. All that changed when her father returned from abroad with the announcement of her impending marriage to His Lordship, Nathaniel Tarrington.
Lord Nathaniel Tarrington is the Earl of Brighton. He is handsome, wealthy, and titled, and considered the perfect catch for any young Victorian lady. He is also a member of a clandestine sect comprised of some of the most powerful and wealthy families in Europe, one that would shock the matrons and mortify the debutants vying for his attentions. The very existence of their Order is cloaked in secrecy, and their activities carefully guarded. When the time comes for him to wed, Lord Tarrington has no interest in the women who have been presented to him, for he has precise needs. His choice of a bride will have life-altering consequences for Claudia Stafford, for she is the perfect prize. The Earl has demanding expectations for his wife, ones that include BDSM training and demand complete submission, with the understanding that her place is at his feet or in his bed, and never on his arm.
Once Claudia weds Nathaniel Tarrington, her life is not her own. Gone are the days of flirting, dancing, rebellion, and champagne. Harsh training and the expectation of immediate and utter obedience becomes the norm. Defiance brings spankings and punishment, but Claudia is unwavering, and must battle those who would have her be meek. When the true nature of her new husband's and her own family's involvement in the secret sect is revealed to her, Claudia is stunned, but her spirit remains unbeaten. Her fiery nature rebels in the face of Nathaniel's rigid instruction, but the once willful and reckless woman struggles to fight her husband's sadistic demands while holding tight to a shred of her self-respect and pride. A fierce war begins between them; one fought for honor and dignity; that may leave both of their hearts in tatters. Will love ever stand a chance as Lord Nathaniel Tarrington strives to tame his wayward wife?
Non Fiction BDSM Books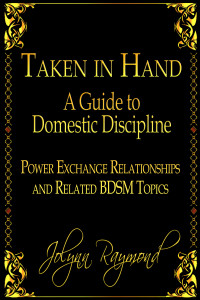 Taken in Hand A Domestic Discipline, Power Exchange Relationship, and BDSM Tutorial
Jolynn Raymond has written a book that shares the details of her own long lasting domestic discipline marriage and her experience surrounding power exchange relationships. It explains why these unconventional relationships work so well for so many couples. The book is an in-depth tutorial that takes the relationship past the simple act of discipline, to building a rock solid foundation that will ultimately create a deep bond of trust and love between those involved.
Taken In Hand will guide those interested in adding consensual domestic discipline, dominance and submission, and structure to their own relationship through the initial steps of communication, understanding and discovering both partner's needs, creating mutual and realistic expectations, rules, and consequences, to the inevitable first spanking.
Taken In Hand will prove useful to those just starting out, as well as to those with some experience, as Ms. Raymond outlines the pitfalls, difficulties, and successes she has encountered in her own marriage. She also emphasizes the importance of consent, and pays special attention to the fine line between discipline and abuse.
The last part of the book examines the styles and types of spanking, gives an anal sex tutorial, talks about the responsibilities or being a dominant and gives tips for the submissive partner. Whether you need insight into BDSM as it relates to relationships or are trying to build a domestic discipline marriage from scratch, Taken In Hand will prove to be a comprehensive and practical guide.
Paranormal Historical Trilogy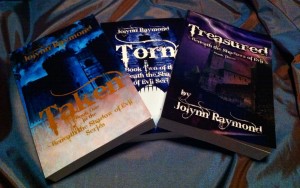 Beneath the Shadows of Evil Trilogy
Taken, Torn, and Treasured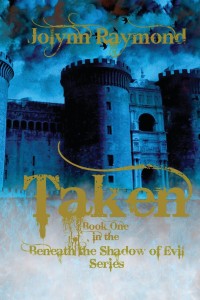 First there was Taken…
Late Middle Ages Hungary
Taken is a saga that begins with terror and cruelty. Mikhal the Merciless is pure evil, a dark anti-hero who will fill you with loathing long before he catches your heart. The road to love for Alliana and Mikhal is a rocky one; and any roses that bloom, also pierce with thorns. You may well be wishing for Mikhal's demise before you cheer them on to love, but you will cheer them onto love.
Stolen from her family and very way of life, a young Gypsy woman finds herself trapped among evil. She is to be kept by the dark lord who has taken her from all she knew and thrust her into his world of terror. Mikhal is the known and feared Mikhal the Merciless, a rich and heartless Lord, who has a taste for blood and cruelty. Many suspect his true origins.
Alliana is a poor Gypsy woman, but her family has much magic. It is rumored that Alliana will bring those around her great wealth and power when she comes of age. She is their treasured golden child. When Mikhal happens upon her one night on his land, he decides he must have her for his own. With the magical help of Marishka, his sister, he plans to create a son with the wild Gypsy, one who will help him rule the earth as he lives out his life of eternity. Will Alliana's innocence shatter the fierceness of Mikhal's heart and drive the cruelty from him, or will he cast her aside once she gives him what he seeks?
Alliana was a young Gypsy woman stolen from her family, she was to be used and discarded, but fate had other ideas. Mikhal was the cruel and evil vampire lord, he was to be feared and despised for all of time, but destiny wouldn't allow it.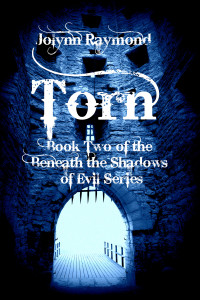 Then there was Torn…
Mikhal never intended to care for Alliana, and she never intended to forgive him for the cruelty he inflicted upon her. Once love began to enter his heart, he vowed to make his unwilling bride happy in her new life. Try as he might to convince her he had changed, Alliana's heart remained torn between the pain her heart could not forget and the tenderness Mikhal now showed her.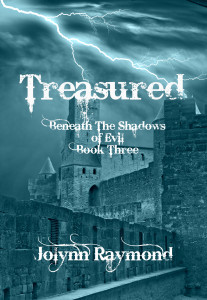 Now there is Treasured…
The evil his past created, threatens their fragile bond and all they hold dear. She will kill to protect her family. He will do anything to save the love he can once more feel. Who will win in the war between the horrors of his past and the promise of their future? Can their love survive the evil he wrought for a hundred years? Can love and goodness overcome terror and hate? Evil means to destroy their happiness. Can a love that is so fragile survive? Who will triumph when darkness once again comes to call?
The final battle unfolds in Treasured… Beneath the Shadows of Evil Book Three
Paranormal Thriller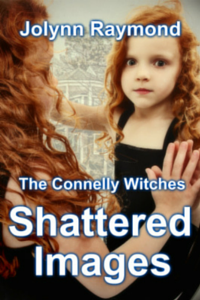 The Connelly Witches ~ Shattered Images
In Shattered Images, Jolynn Raymond introduces the Connelly Witches. They are a family whose magical talents date back hundreds of years. Those who bestowed the powers had only one command, protect mankind from the demons who would torment and destroy them.
Rachel Connelly-Grey is a woman who has turned her back on her family's magical heritage and responsibilities in order to be with the man she loves. She soon learns that forsaking her birthright and wishing for solitude from the family she must remain close to has horrible consequences, ones that she is no longer prepared to fight against.
While her family searches for her, Rachel must fight a demon that is determined to wipe out her family one witch at a time. Though he starts with Rachel, his evil touches her little girl, who sees all that is happening to her mother in horrifying visions.
Can the Connelly witches come together in time to save Rachel and stop the evil that will destroy their clan or will Syrull, the Demon of Reflections, be allowed to begin his annihilation of the Connelly Witches by trapping Rachel in a hellish dimension before moving on to kill all who bear the Connelly name?
Paranormal Historical Romance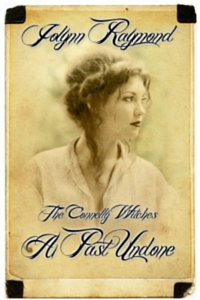 The Connelly Witches ~ A Past Undone
While searching for the perfect gift, Raven Connelly instead finds a doorway through time that takes her back to the year 1890. Thanks to a bump on the head, she doesn't know who she is, but feels something is very wrong. Her family, though kind, are strangers, and she knows nothing about them or herself, including the fact that she's a powerful witch, one who hunts the demons that prey on mankind.
A Past Undone is a time travel romance full of suspense that twists and turns through time as Raven's family and her love, a once evil demon, fight to save her from a demon who wished to wipe out their bloodline long before 2013. Facing obstacles that forbid them to change history, and a girl who knows nothing about magic and demons, the Connelly witches must find a way to save Raven before the demon makes his final move and destroys all that has become.
Romantic Paranormal Thriller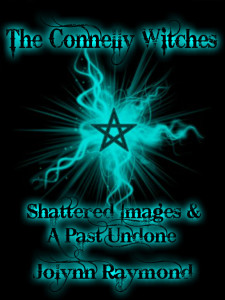 Shattered Images and A Past Undone
Buy both for one low price in ebook format and save.
Over five hundred years ago, Master Vampire Mikhal Arcos kidnapped a mystical Gypsy girl named Alliana. His intent was simple. He would use magic to make her bear him a son who would rule the world with him for eternity. He had every intention of discarding Alliana after his son was born, but things rarely go as planned. Their story unfolds in the Beneath the Shadows of Evil Trilogy.
Now, five centuries later, their legacy lives on with the Connelly witches. They are a family whose ancestors were given a great gift of magic, but it came with one condition. They were entrusted to protect mankind from the demons who walk among them. The Connelly family lives through trials and tribulations as they battle the evil that would love nothing more than to torment and destroy men, but still they persevere in order to keep the oath sworn so long ago.
Shattered Images introduces you to the Connelly witches. In it, Rachel Connelly turns her back on her magic and her responsibility with dire consequences. Her family can fight to save her, but it's Rachel who must fight the hardest because it was she who broke the oath. In A Past Undone it's Raven Connelly who falls prey to misfortune, for their lives are never easy. Her love, Alex faces the battle of his life as he tries to rescue Raven and bring her back through the time portal she slipped through and landed in a demon's grip.
Whether you love paranormal historical romance, paranormal thrillers, or modern day paranormal romance you'll find a grand adventure and a rollercoaster ride of emotions in any of the books focusing on Mikhal and Alliana Arcos or their descendants the Connelly witches.
Collections of BDSM Short Stories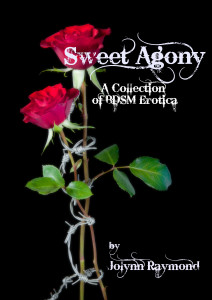 Sweet Agony is a collection of erotic BDSM scenes. There is no long build-up of surrounding story line, just snap shots of real life erotic M/f, BDSM play. That is not to say the stories are purely porn without a plot. The characters are fleshed out, there is dialog, and there is enough backstory to become intimately connected to the participants in each scene as well as creating an emotional connection between the players themselves. The reader joins each couple just prior to the BDSM scene taking place, or at the start of it, and is drawn into their world of kinky and highly explicit sex.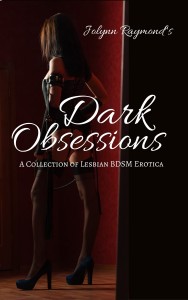 Every woman has a dark obsession. Some are bold enough to live them. Dark Obsessions tells the stories of those who dare to play out their deepest desires. The book contains six erotic BDSM stories in which the reader is placed into the position of a voyeur who gets to sit unseen, observing, as each play session unfolds. All of the stories focus on the kinky scenes that take place within the power exchange relationships of the lesbian couples, as they practice the sensual, erotic art of pleasure, pain, and desire. If you want to say "Thank you Mistress, may I please have another?" All you have to do is click the book cover above.
Contemporary BDSM Romance M/f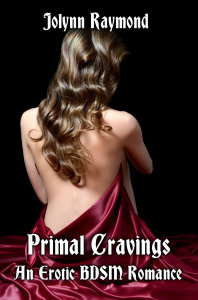 Primal Cravings: An Erotic BDSM Romance
After taking some needed time away from the kink scene to recover from a painful break up, Olivia is ready to return to the BDSM community. At a big kink event in Chicago, her friend drags her to a class on anal play. The last thing she expects as she sits down is to have her hard limit on anal sex challenged. 

Gideon is teaching All Things Anal when Olivia and Rachel take the only seats that are left, putting a woman he has long admired and desired in the front row. He sees the flush on Olivia's cheeks as she watches him demonstrate the different types of play, and then spies her again that night, looking at him with intense scrutiny as he does a scene in the intimate room. 

Olivia is more surprised than anyone is about her new found interest in anal sex. She can't believe how badly she wants Gideon to introduce her to the things she's observed him do. After being certain that Olivia isn't still vulnerable because of the break up with her Dom, and talking through her once steadfast limit on anal, Gideon agrees to teach her about the dark delights that can only be found with the primal act. 

Will Olivia discover the ecstasy she craves or will her adventure prove to be just as disgusting as she's feared? Come along for a sizzling romance that will tantalize your most primal desires, as Olivia ventures into a place where all of her beliefs are challenged, and her heart becomes as captured as her passion. The question is, will Olivia capture Gideon's heart as well? 

*Contains a how to guide for anal sex at the back of the book*