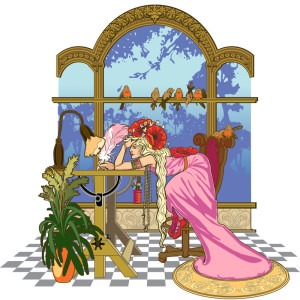 Where To Find Jolynn
Amazon Author Page — Twelve books and counting! 
My Facebook Fan Page — My Author Facebook Page – Different posts all the time.
My Facebook Page — Hang Out With Me on Facebook
Twitter — @JolynnRaymond — Come Tweet with Me on Twitter
Goodreads — My Goodreads Author Page, My Books, and What I'm Up To.
BDSM Book Reviews — My Page on BDSM Books Reviews
Authorgraph — An Autograph for your Kindle

AUTHORSdB — My page on AUTHORSdb. A database for authors.
The Romance Reviews — My page on Romance Reviews
Paranormal Romance Guild — You'll find me under "Our Authors" listed by last name.
Tumblr — Jolynn Raymond's Rough and Tumble Tumblr
Kinkly — Kinkly's Sex Blogger Directory
Kinkly — My Top Blogger Personal Page and RSS Feed on Kinkly

Find me on Google+ 
Fetlife — Inaralee
Pinterest — Pin Me on Pinterest
Sex Bytes — Sexual Intelligence and Inspirations of Lust
Instagram — @AuthorJolynnRaymond
Etsy —
Blogger — Jolynn Raymond's Wicked Cravings