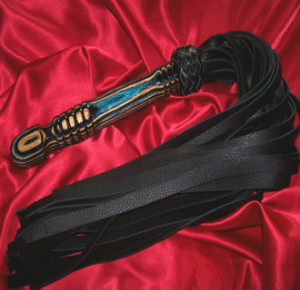 Toy Vendors We Love & Shop
Katana Works — Floggers – Read Lord Katana's Guest Post: All About Floggers
Marvelous Mayhem & Mayhem for Men — Handmade corsets, dresses, leather vests, and accessories. They are from Atlanta and do make custom orders. Right now I don't have a website for them.
Chicago Toolworks – Toolworks Chicago, Inc.
Steel Bones — Corsets
HammerFell Armoury  — Knives and other sharp and pointy things.
Mr. Malaprop Designs – All sorts of wooden toys to have and covet.
Submissive Elegance – Pretty collars and cuffs. Find Submissive Elegance on Facebook.