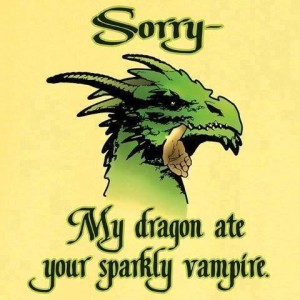 The Demon Inside ~ A Dark BDSM Tale
This story is modern. My vampires don't sparkle. They are creatures who are sexy, bestial, and more than a little bit evil. This makes for a perfect backdrop for BDSM, Gabriel is a very possessive vampire and Cassie his claimed mate who purposely made him jealous when they are out on night. That was a baaaaaaaaad idea.
One last thing is that I preach to never punish when angry. Gabriel is pissed as hell and he is a soulless vampire, so he gets past that safety rule.
© Jolynn Raymond 2015
My work is not to be copied, or republished in any form or format.
This is from The Demon Inside.
"Gabriel please. I didn't mean it." Cassie stood before him, naked, eyes downcast, hair pinned up high. Gabriel had twisted it tight in his fist and made her secure it, saying every inch of her skin was going to be punished and he wanted it all on display.
He brought the crop down hard across her neck and over her breasts making Cassie's eyes water. The red welt rose immediately on Cassie's sweat dampened flesh and she drew in a harsh gasp.
"HOW DARE YOU FORGET TO ADDRESS ME PROPERLY! On your knees whore." Cassie dropped instantly, any resistance long forgotten because of her guilty feelings over what she'd done.
"Sir! I'm sorry Sir. I swear. He meant nothing. I… I was angry. I didn't mean it"
"Oh but you did mean it Cassie. You know you did you little harlot and now you're going to pay."
A shiver of fear and desire ran straight down Cassie's spine and pooled in her belly at the menace in Gabriel's voice. It was a pure and simple fact that Gabriel's violent demon side made her hot. Very hot. Okay extremely hot. She loved his darkness, and tonight, Gabriel was treading on the dark side. Hell he was stomping on it. Covered in red, black, and evil. He was pissed as hell and all demon. Pure, raging, mad as anything, demon. Cassie didn't know if she'd ever seen him this mad. Yes they were in a sense playing their game, she had agreed to a session of hard punishment and sex by simply not saying her safe word when he had flipped into Master mode, or else he wouldn't be laying a finger on her, but the emotions pouring out were very real and deadly serious.
They'd had a spat in the alley outside of the Twenty-Two earlier, and she'd stormed into the club, pissed off as hell, and determined to show Gabriel she didn't care about him or what he thought. She'd then proceeded to do something incredibly stupid and childish.
What had she been thinking dancing with that other guy like that? Hell that hadn't even been dancing. She'd just gone up to this stranger on the dance floor at random and begun to put on a show Gabriel wasn't likely to ever forget. She'd practically made the bewildered guy cum then and there with all the touching and teasing she'd done. Draping her body around his and grinding her hips. Before that could happen though, a black leather blur of raging fury had flown across the dance floor, ripping her from the guy's arms and slamming her backwards against one of the tables much to the shock of its occupants.
Gabriel had then taken her by the arms, shaking her roughly, hissing in her ear that if there was ever a time she'd thought of using her safe word now would probably be her best bet if she wanted to live, before quickly going on to say that she'd better keep her mouth shut if she knew what was good for her. He then told her what they were going to do wasn't fit to take place in their nice cozy little house as he dragged her back to his old crypt where his things were all still pretty much intact. He'd gone on to tell her that any fucking she'd get that night would be done with her hands and knees scraping against the dirt and not on the dance floor of Twenty-Two.
Gabriel's hand closed on her jaw, bringing her chin up none to gently, letting her know the time for reckoning had come. "I think you meant every little bit of that show back at the Twenty-Two luv. Practically gave the guy a lap dance. Were you going to charge him pet? Every sway of your hips, every touch of your hands upon that bloke's chest and stomach, every bump of your sweet little arse was designed to make me furious, well I am Cassie, I'm beyond furious, and now that arse of yours is mine. Poor boy nearly had a stroke the way you were humpin' and grindin' against him. Tell me Cassie, was there something in particular about him or would any of the useless ponces on the dance floor have satisfied your urge to get off?"
"No Sir."
"NO SIR WHAT? No the others couldn't have fucked you well enough or no it didn't matter which of the hundred guys in the place rammed his cock in you tonight?"
"I didn't want him Sir. Not him or any of the others."
"Then why pray tell were you fucking him on the dance floor? You're mine Cassie. I thought I had made that perfectly clear. You wear my mark and you've groveled at my feet on many occasions. You… are… My… property Cassie, MINE. To use, to fuck, to punish, to do with as I wish and no one is to touch you. EVER! "
Cassie jumped at his words, wishing to god she hadn't pulled that stunt. Gabriel was seriously pissed off and in full Master mode. She also knew he was hurting. Hell she'd be raging with jealousy if she saw Gabriel doing what she'd done with some other woman.
"WHY DID YOU LET HIM FUCK YOU Cassie! WHY DID YOU LET HIM FUCK MY PROPERTY?"
"But I didn't. He didn't fuck me Sir." Her voice came out a pitiful whine and it was all Gabriel could do not to slap her senseless.
"Oh but he did my little harlot. He fucked you with his eyes, and his words, and his thoughts as you rubbed your whore's body against his. He fucked you good and hard my little Jezebel and now you're pretty little arse is going to burn like hell to make sure you never, ever, even think of letting another man touch you again. You're mine."
Gabriel's words were quiet and sinister and Cassie's heart was pounding in her chest. Never had he been so angry. Would he stop if she said her safe word? She'd always been so sure he would. Did she even deserve to have one?
"Crawl to the refrigerator Cassie." Cassie dropped to all fours and scooted across the floor her mind blazing with curiosity, her heart filled with guilt, her body aching with need despite or perhaps because of her very real fear.
"You may rise." Cassie did so but kept her head lowered. "There is a small package wrapped in a plastic bag in the freezer. Take it out and come back to me."
Doing as she was told, Cassie reached in and discovered the ginger root plugs she had been made to carve the other day. Oh God. He wouldn't, he couldn't. When he'd introduced her to the effects of ginger it had been to test her limit to the powerful burning the plug caused when placed in her ass. Powerful burning and extremely heightened sexual feelings. The ginger made every touch of pain and pleasure so much more intense. Five minutes in her bum had nearly had her in tears, and the paddling of her ass that had accompanied it had resounded through every nerve in her body, especially her clit, in a way she'd never experienced. Cassie doubted five minutes and a brief paddling would be the extent of her suffering tonight.
"What are you waiting for? Bring it to me NOW!" Cassie quickly dropped down on all fours again and crawled back to Gabriel.
"I'm sorry Sir."
"Silence. Now crawl to the toy box Cassie and fetch the leather paddle, the vibrating dildo, and the nipple clamps. Not the heavy ones, the ones you like." This last request had her bewildered, in fact the whole list of things were items she loved for him to use on her. What the hell was he planning? She hurried over to the chest and removed the requested items, then knelt, unsure how to proceed with her hands full.
"Permission to stand Sir?"
"Permission denied my little bitch, come to me on your knees. How dare you think a cheating whore such as yourself is worthy to stand in my presence?" Cassie winced at his cutting words. Either he was laying it on thick or his anger had greatly diminished her in his eyes. Would he be able to forgive her for what she'd done?
Cassie obediently came to him across the floor, the dirt and loose rock scraping her knees. She placed the items at his feet and dropped to her hands once more, pressing her forehead to the floor, assuming the correct punishment position.
"Sit up on your knees and look at me Cassie." She did and the pain in his eyes went straight to her heart. At this point she wanted him to thrash the hell out of her. "What do you think I should do to a strayin' harlot such as yourself?"
"I deserve all of your wrath Sir."
"THAT WASN'T THE QUESTION BITCH!"
"You should hurt me until I've learned who I belong to. Fuck me without mercy until I am in as much pain as you are now, whip me until there's no skin left on my ass, until what I did doesn't hurt you anymore. Punish me until you're sure I'll never be so stupid again. I'm so sorry Gabriel. I didn't mean it. I didn't want him."
She hadn't meant it, but she meant every word of what she was saying now. Once Cassie had let Gabriel's love for her in she'd sworn she'd never hurt him. Now there was only pain in his eyes and she had to make this right. If his demon needed her pain, he'd get it.
"Whore" Gabriel shoved her with the full strength of his demon, and Cassie fell back, stunned by the fury of the blow. He pulled her up by her hair and struck her breasts repeatedly until she cried out. When he stopped, Cassie dared to look up at him through eyes shining with tears. His own glowed yellow with a menacing demon light. His feral reaction to her earlier antics didn't surprise her in the least. What she'd done had touched him to the core. They were mated for life, she truly did belong to him in the eyes of his kind and her actions had betrayed him.
On the surface they were equals in their relationship, but not in the animalistic part of Gabriel's very being. The demon inside Gabriel simply couldn't allow her to behave in such a manner without serious repercussions. Yes, this was in part the wicked game they loved to play with each other, both of them were very obviously aroused, but there was also a seriousness underlying each move Gabriel made. The instinctive rage of the monster within would control the reins tonight until he was satisfied that his female had been made to see the light.
Gabriel caught the single tear that fell over her lashes with his thumb and rubbed it between his fingers. "Tears so soon Cassie? I've hardly touched you. You can't even take a proper punishment when it's so well deserved." Cassie would have dropped to the submissive position at his feet if not for his hand fisted in her hair. Instead she simply dropped her eyes in a show of obedience. What should she say? Did he want an answer? She only wanted to please him. God she desperately wanted to please him again.
Just as Gabriel was in pure Master mode, Cassie was deep in sub space, driven there by the overwhelming desire to please the man who owned and loved her above all others. Right now she wasn't the tough woman she portrayed to the world, she was a submissive who was feeling very guilty. She needed his forgiveness to feel whole again. Needed the pain to feel pure and complete. These games of theirs brought out very real emotions no matter why they played them. Pure intense emotions that Cassie longed for and wanted to feel.
"What are your pitiful tears for Cassie? Surely they're not from pain." His voice had gentled just a hint. Even now her tears affected him.
"Because I hurt you."
In a flash the gentleness was gone. Yes she had, she'd hurt him deeply. "My demon doesn't want tears as payment Cassie. It wants flesh, flesh and agony. On your back, knees drawn up, legs spread." Cassie immediately did as she was told, relieved to be on the verge of physical pain. She wanted to give his demon the flesh it desired.
"Play with yourself Cassie. Rub your clit, fuck your fingers into your pussy, and pinch your nipples until they're hard and aching."
Confused, Cassie never the less, did as she was told. Her hands slowly traveled down her body, stopping to stroke her breasts, circling the nipples, tugging at them until they were hard, pinching until she winced, punishing, teasing, until a new flood of wetness pooled and tricked from between her spread thighs. She closed her eyes and moaned, imagining her hands were Gabriel's talented fingers.
"Open your eyes my whore and look at me, don't look away for an instant. Whose hands do you wish were teasing those pretty little tits?"
"Yours Sir. Only yours."
Gabriel came forward and lashed at each breast once again with the crop then handed her the clamps. Cassie quickly placed them on her distended burning nipples, one, then the other, wincing at their bite, breathing deeply until the pain was swallowed by pleasure.
"Who's biting your tender peaks Cassie?"
"You, always you."
"Are you wet Cassie?"
"Yes Sir, so wet."
"Show me your cunt. Hold your lips open and rub your clit." God he was being nasty. Rough and nasty and wicked. Cassie's hands plunged downward between her splayed legs. She rubbed frantically at her nub, rocking, spreading her slippery juices, delving her fingers in, and moaning out her pleasure.
"Good girl. Do you want to be fucked Cassie? Does my little Jezebel want her man's cock buried deep inside her greedy little pussy?"
"God yes. Fuck me Sir."
"Who do you want Cassie?"
"You Gabriel, only you. Always you."
The sting of the crop slashed across her hands, shocking Cassie from her haze of pleasure. She jerked her injured fingers upward and Gabriel laid the crop down upon her open cunny, swishing right upon her distended clit, making her cry out. He hit her again as her hips rose off the floor. Cassie threw her head back, biting her lip to keep silent. Once more, crossing each inner thigh, and Gabriel was through.
"How quickly you forget your manners when your lust clouds your brain. Don't ever forget to address me by my proper title." Cassie lay before him, a quivering mass of bundled nerves. Her body was screaming for release as the slash marks left by the crop throbbed in time with the pulsing of the blood in her clit.
"How red your little button is Cassie. Are you ready to cum?"
Lord help her she was. She was on the verge. One more strike from the crop would do it, permission or not. "Yes Sir. Please Sir."
"Are you wet and ready to be fucked good and hard?"
"Please, yes Sir."
"You can't honestly think I'd fuck such a deceitful tramp, can you Cassie?"
"I don't deserve it but please Sir. Need you, only you."
"I think not Cassie. My demon has yet to extract his pound of flesh and we haven't even come close to agony." Gabriel turned from her and retrieved the ginger root. Cassie's eyes widened and she bit her lip, just barely avoiding shaking her head 'no'. He held out the hated thing, the sinister plug, but Cassie couldn't make herself take it from him.
"I think not Cassie. My demon has yet to extract his pound of flesh and we haven't even come close to agony." Gabriel turned from her and retrieved the ginger root. Cassie's eyes widened and she bit her lip, just barely avoiding shaking her head 'no'. He held out the hated thing, the sinister plug, but Cassie couldn't make herself take it from him.
"Don't you dare deny me bitch. Take it Cassie. You are going to do this to yourself. Your words tell me how sorry you are so prove it my little whore. Quickly into your pussy to lube it up then ram it all the way into your sweet little arse."
"Please Sir. Not in my pussy. I can't bear it there."
Gabriel grit his teeth, his eyes once again changing, blue to yellow and back again with his barely control rage. "Spread your juices from your cunt to your arse to grease yourself up if you'd like Cassie, but that plug is going into your pussy for a count of three seconds and then you're going to bury it in your arse and keep it there until I damn well tell you it can come out. DO IT NOW!"
Cassie jumped at his words and quickly pulled some liquid from her quim to her bottom hole. Then, gritting her teeth, her whole body shaking, she plunged the carved ginger root into her cunny. A shriek immediately rose from her lips and filled the room. The burn from the ginger was instantaneous. Heat flooded her womb warming her very core. Her cries drowned out Gabriel's count but it didn't matter, Cassie pulled the ginger root from her burning pussy, eyes full of tears, praying time had elapsed. She hadn't been able to take it anymore. "Oh god, oh god, oh, ohohohoh, god, god, can't, no more. I'm sorry, so sorry."
"Enough sniveling, put that damn thing in your arse Cassie, and be quick about it."
Gabriel narrowed his eyes and glared at Cassie, turning more anger towards her as he fought his human side. The weak human who had reacted to her cries of pain with an aching heart. The pathetic human who had no place in this crypt tonight.
"DO IT NOW Cassie!"
Cassie drew her legs up, wanting to rock and rub at her tortured pussy but she fought the urge and pushed the ginger plug into her bum. At first there was no sensation other than the pleasant one of being filled, but then things began to warm up. A slow heat built, but it was tolerable. She'd gone five minutes last time and she wondered just how long she'd be made to hold the plug in before Gabriel would relent tonight.
"Now then, get on your hands and knees." Cassie quickly did. "Put this in your needy little cunt." Gabriel handed her the dildo. It was the clit stimulation kind. It had a second, smaller shaft that vibrated and rubbed directly over her nub when buried in her pussy. The thing always made her go off like a rocket. It was already turned on high. She put it in and sighed at the mixture of burning pain left by the ginger root and blissful pleasure as the stimulator immediately began to vibrate her already engorged clit. Gabriel laughed at her little coo of pleasure and held out the paddle. "Such a whore Cassie. Now slap that naughty bum of yours until it's as hot as the inside of your arse will soon be."
Cassie hesitated for just a second. Here she was, naked, kneeling at Gabriel's feet, a ginger plug in her ass, clamps on her nipples, a huge dildo vibrating away deep in her pussy, and now she was about to spank herself. The crop came down with brutal force once, twice, three time right across her ass, hitting the ginger root and making it move deep inside her. This caused the burn to get worse and Cassie yelped.
"Didn't I make myself clear bitch? Spank yourself. Show me how very sorry you claim to be. DO IT NOW AND DON'T STOP UNTIL I TELL YOU TO."
Cassie awkwardly began a stinging rhythm as the plug in her ass began a major burn. She briefly wondered how long it'd been inside her but pushed the thought away. It didn't matter. There it would stay until Gabriel was satisfied. "Harder for god's sakes." Cassie really put her all into it until her ass was blazing. The slow burn began to get hot inside her and she couldn't hold back her whimper or the shake of her hips.
"What's the matter baby? Somethin' gettin' hot?"
"Please Sir. It burns."
"Fuck yourself now Cassie. Let it burn and fuck yourself."
"Oh god, it hurts." Cassie dropped the paddle and began to plunge the dildo in and out, angling it so the stimulator rubbed her aching clit, desperately trying to forget about the burning inside her bottom. "Sir please. Can't take it."
"Harder Cassie. Fuck that whore's cunt you Jezebel. I'm going to make damn sure you remember that my cock is the only one that will ever be buried between your legs. You are mine Cassie. Mine to pleasure, mine to hurt.  MINE!  Fuck that pussy."
"Gabriel, oh god please, please. It burns. Oh god Gabriel." Cassie was beside herself, totally lost in the twin sensations roaring through her, manners be damned nothing mattered but the fire in her bum and the need in her belly.
"No Cassie. It's not coming out until you cum."
"Gabriel plleeeaaaasssseee!!!!!"
"Fuck that whore's pussy Cassie and cum for me."
"AHHhhhhhhhhhh!!!! Gabriel, hurts, burns." Her hips pumped in time to the thrusting of her hand as wave after wave of intense pleasure and burning pain vied for dominance in her body.
"Do it Cassie. Cum for me now my little whore. DO IT NOW Cassie!"
Cassie was wailing and bucking her hips as she fucked herself silly. Tears streamed down her face as she dragged the vibrator over her clit and clenched her pussy muscles around the dildo, her ass burned with unbelievable fire but Gabriel's words and her wild actions had her tumbling over the edge as he commanded.Cassie collapsed, in a quivering heap, crying, reaching back, desperate to pull out the plug, her safe word rising to her lips, only to feel Gabriel's hands lifting her hips and gently pulling the ginger root from her.
"I'm sorry, I'm so sorry. Oh God Gabriel I'm sorry. Please. It hurts."
"Hush baby, I'll help, it's okay. Stay right like this." Gabriel went to the freezer and took out an ice cube. He squeezed it in his hand to break it in half then popped the two pieces into his mouth. Returning to Cassie, Gabriel moved the ice over his tongue then into his cheeks. He spread her bottom wide and began to lick the red and inflamed skin as he slowly slid the dildo from her pussy. Gabriel lapped her from clit to puckered hole and back again, spreading the cooling sensation of the ice. He worked his way back to her crimson rosebud and slowly circled it, licking gently, teasing it open. Cassie hissed and whimpered but Gabriel held her still. When he thought she was ready, Gabriel pushed one then the other slightly melted ice cube halves into Cassie bottom. Cassie hissed but then sighed at the blessed feeling. The burning was finally fading.
Gabriel rubbed her back and stroked her bum as the ice melted inside her, he reached under her and removed the nipple clamps, preferring to play with her delectable breasts au natural. "I really am sorry Gabriel. I swear I didn't mean any of it. I just… I wanted to make you as mad as I felt. I was so pissed off at you. I never even think of other guys. Ever."
Gabriel hand came down sharply on her ass cheek and he pulled her into his lap, pulling her head to the side and biting deeply over his mark of claim. His growl as he shook his head summed up everything he was feeling. She was his. No other man would ever lay a hand on her. To have seen her dancing with some stranger, touching him, inviting him to take what was already spoken for… Gabriel growled again then withdrew his fangs as Cassie went limp in his arms, his dominant male having made its point.
"MINE! You're mine Cassie. For eternity. Never forget that."
"Yours. Always."
Gabriel allowed them both a moment of tenderness, stroking back Cassie's hair and kissing her gently as she lay in his arms, relishing the feel of her body molded to his.
"Love you Gabriel. Yours, always. Never do that again, never."
"Glad that's clear. Now get up and bend over the sarcophagus. Legs spread wide, hands flat upon the top. I'm not through extracting my pound of flesh. I believe we've covered most of the agony but that bum of your's isn't nearly the color it should be. I've also got a hard on that needs tendin' Cassie. Gonna fuck you baby until the only thing you can do is babble my name."
"Oh yes Sir!" Cassie jumped up and grinned at Gabriel as he began to unfasten his belt…