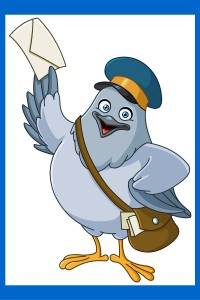 From The Mailbag
I received the following question from Chris, and thought it would make a good topic for my Saturday post.
hi my name is chris, my gf likes pain and the whole bdsm concept, but im not sure on how to go about fulfilling that fantasy of hers. do u have any inexpensive (or slightly more expensive) tricks to spice things up in the bedroom?
The first thing that is of importance is whether she finds the pain AND the power exchange appealing or if she just finds getting spanked delicious. Your approach to fulfilling her fantasy depends on what she finds fantasy worthy. As always, I advise that communicating is what should happen first. Find out if she likes the idea of you being the disciplinarian. The stern figure who will punish her because she really needs it and craves the control, or if she likes funishment spankings or some other form of pain inducing play simply as foreplay followed by rough commanding sex.
If she likes the whole idea of giving all the power to you, then bondage is an easy way for her to feel helpless. There are bondage kits everywhere now days because of 50 Shades. Look in a clothing store for women or one of those accessory stores. Please be aware that you need to establish a safe word with her and that it should be respected. Scarves are a good bondage tool and are easier than rope when you are just starting out. I advise against handcuffs. yes there is a fantasy aspect, but they are harder to remove in case of emergencies. I use leather cuffs and carbineer clips because I am rope impaired.
A blindfold can add a lot of heat to bedroom play. They can be made of lots of things in the house. The most inexpensive toy you have are your hands. Hands are great for spanking and the way you hold your hand determines how the spank is felt. Cupping your hand, using it flat, how fast, how hard, where on her bottom you spank, rubbing, pinching, grabbing a handful of her freshly spanked ass and squeezing. The different types of sensation are numerous. Just experiment. You can also use your hands to hold her down if she likes the struggle. Again, please communicate first. Also, your voice can be highly erotic. Stern or dirty talk, whispering or sinister, it sets the mood. Perhaps she likes role play. Follow her lead if you are unsure.
Other inexpensive items that can be used for spanking are:
A leather belt – Use it on your hand and leg prior to using it on her to get a feel for what the intensity feels like and use a system of green, yellow, and red to get a feel of how hard she likes it. Green is yes, I'm enjoying it and keep going. You can increase the intensity bit by bit until she says yellow which means good but I'm about at my limit, red is stop. you may think that using the words and such interrupts the flow of the foreplay but when you first begin this kind of play you have to test it out and learn what she likes.
Wooden hair brush – My wife dislikes this but it is a toy you may have at hand.
Shoe or slipper
Kitchen implements like a wooden spoon or spatula, a kitchen store will give you ideas. The Home Depot type stores have lots of things. Paint stirrers and such for good paddles. Go wander the aisles and you will get ideas. Farm and Fleet is great for inexpensive but good quality crops and leather implements. I order stuff from the Horse Tack Co on the internet. It is always cheaper to buy leather goods from tack stores that sex toy sites and you will get better quality. My book Dining In is a great food play scene. Some of the food you can play with is whip cream, chocolate sauce, popsicles, honey. Use different things for sensation play. Feathers, a rabbit fur mitt, a metal whisk that has been in ice water, fork tines for pointy scratchy sensations. There is also a story in my book Dark Obsessions that deals with sensation play.
If you use your own creativity and communicate with your girlfriend you will find that you don't need expensive toys. I have lots of toys and love to get new ones but have learned over time that quality toys are worth the cost, but you are just starting out so start with things you have at hand and start with your hands. They are sensuous and can give pleasure and pain. As always, talk, talk, talk. If you think she'll like something, ask her. If she wants you to be all masterful tell her what you are going to do to her and tell her what she must do to please you. Again, after talking and finding out what her fantasies entail and having an agreed upon safe word. Red is universally used. Fetlife.com is a great site for information. I highly recommend it. I know you sent a friend request to my wife so you have made the first step. Find out how to do things if she wants you to be dominant. Read about safety during bondage, where not to strike (kidney area for one) when flogging, if it interests the both of you then read it together.
Lastly, do aftercare. Aftercare is vital. Be gentle, give her water, a bit of chocolate or candy. Wrap her up so she is warm and hold her. The more intense the play, the bigger the need for aftercare. Masochists and submissives  can enter subspace which is an altered state where they are floaty and out of it. She needs to be taken care of, don't let her drive right after play, she may be foggy. Just be nurturing. It is also important to talk about what took place after she is clear headed again. You must be mindful of checking in during play too. Submissives will often do things they wouldn't if they were clear headed and ethical people don't push past agreed upon limits. You will have the power and therefore it is YOUR responsibility to care for her during and after play.
You have taken the first step in seeking advice because you want to please her. Learn as you go, and just ask her.