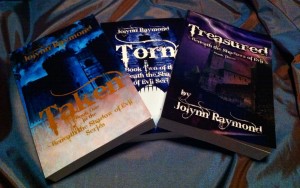 Dark Historical Romances
Love your romance full of angst and passion? My love stories are dark, my heroes nasty, my heroines disillusioned by the hand life has dealt them. The roses not only prick with thorns, they are wrapped in barbed wire, and even when my couples stop fighting each other, others try to tear them apart. Sound rough? You bet, but I'll take you on an emotional rollercoaster ride that will keep you hanging on until the end.
If this sounds like your kind of love story, then click the link below to explore my wickedly dark and spicy novels. Those looking for an easy road full of rainbows and sunshine need not apply.