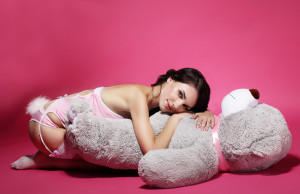 A Collection of Posts Explaining The Daddy/ lg/ Babygirl Dynamic #AdultSexEdMonth
This piece is written by a close friend, RWE. He has a great deal of experience with Daddy Dom/babygirl relationships, and was eager to share his knowledge in an effort to provide a clear and intelligent voice on this often misunderstood relationship.
Being Her Daddy/ Being His babygirl

 John Brownstone and his babygirl Kayla explain how their dynamic works in a Daddy/ little girl relationship. I originally got the idea of doing guest posts from reading John's article from his blog, and asked Kayla if she could write a companion piece to go along with it. RWE's post focused on his roll of Daddy, this piece tells both sides. 
Daddy and Babygirl Relationships by Paul Rulof (Rule of Three)
While we have had several other Daddy/babygirl posts, the subject seems to be popular, and I have had a number of quality guest posts offered up by those who practice this lifestyle, therefore I feel it is important to post all of them. I hope this post will offer even more insight into this kind of relationship.
I am a babygirl. I am a little girl. I am a daddy's girl.
Cinnamon and Sparkles aka Phoenixasubbie talks about her relationship in DD/lg dynamic. It goes along with Kayla and John's post on their relationship from February 27, 2014. You can also read her take on the dynamic on her blog.
Poor Little Daddy's Girl by Normandie Alleman #DaddyDom
The concept of Daddy Doms can be confusing. People hear the phrase and most think "pedophilia" or "pseudo-incest", but the BDSM relationship that is often described as Daddy Dom/little girl (DD/lg) is neither. It's not a man wanting to have sex with a child, or a girl wanting to have sex with their fathers. Rather, it's a Dominant/submissive relationship in which the Daddy Dom acts as protector, nurturer, and guide for his babygirl. In turn, a little girl's Daddy is her world, and she will go to great lengths to make him happy. Her submission is her gift to him, and he honors her trust by helping her feel safe, which allows her to be playful, carefree, and the center of his world. Read the article to find out more.
I will add on more related posts as I find them, and also look for another blog post on books to read on the dynamic.