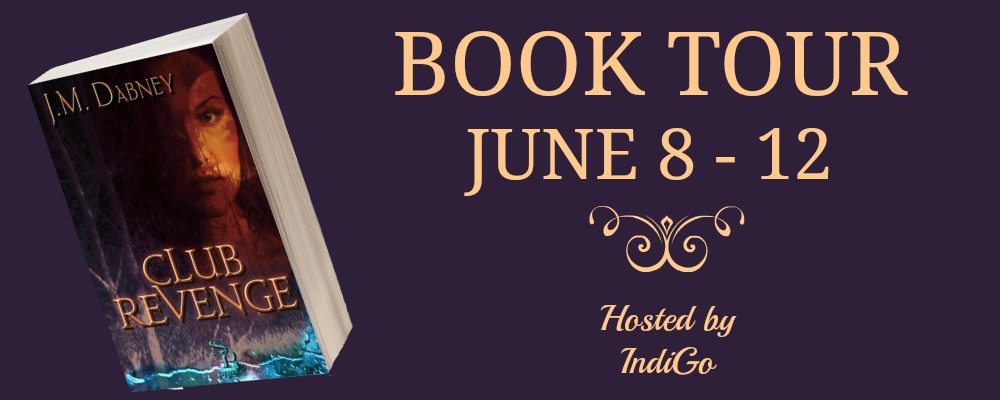 J.M. Dabney's Club Revenge Book Tour
Thank you Jolynn for letting me share my novel with you today. Club Revenge (Dysfunction at its Finest, Book 1) is a Dark Fantasy Paranormal with hints of horror. I primarily write Lesbian Fiction/Romance, yet I enjoy writing the darker and sometimes gorier stories. In CR I was able to let my love of carnage and inappropriate humor off the leash. This book along with the others to follow are the stories I've always wanted to tell. The Medina-Jackyl family made me cry, maniacally cackle and roll my eyes.
The Asylum Residents aka The Family forgot I'm supposed to be the Warden as they tended to take over—outlines be damned. In CR layers are peeled back, exposing depths of pain, rage, and love until it reveals all their secrets. Contained within the pages of CR exist conspiracy theories, Dark Age prophesies, cults, shifters, vampires, and the list could go on. I believe there's a bit of everything.
I love the world I created and the family that lives in it. Below you can find a short excerpt from Club Revenge.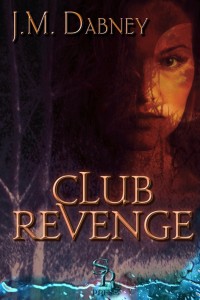 Excerpt:
"Why would they kill my mother's family?" Ripper asked.
"Very simple, young demon, they refused to part with their precious daughter. Angelus tried to purchase you for a very fair price, when Samuel and Helena refused he carried out his only other option. Kill them all and take what he needed."
"Are my brother and sisters still alive?" A chuckle echoed off the walls as he adjusted his robe and settled farther back in the chair.
"What would knowing they still exist do for you?"
"Don't fucking play with me, old man, do they still live?"
"I know what you seek, and whom. Nicolette still exists. Naomi didn't survive the inferno. Where she is, I don't possess that particular knowledge. Your recent war has greatly declined the number of our Hunters. Angelus is looking to settle yet another score with you, Amora. What will you do when he comes for you? Because don't doubt he will."
"I don't care if he comes for me and I know he will, it's only a matter of time. When he does, I will fight until the death for what is mine."
"You are a brave if somewhat foolish woman, Amora. Your emotions will be your downfall. The book on the edge of the table possesses all we know of your precious family and the last known whereabouts of your sister."
"Why are you talking so freely?" Amora motioned Ripper to pick up the book as she watched the ancient demon as she stared into the flames.
"It matters not why I do it. We will see each other again. There are many questions that you will need answered. Angelus keeps me trapped here, imprisoned. I am no more than a keeper of records, of histories, Angelus would rather never see the light of day. Freedom, Amora, that is why I speak with you. I want my freedom and one day you and your son will give me that gift."
"How—" Dominic lifted his hand to halt her question and she arched a brow at him.
"There is no answer to your question, one day you will need me and you will return here. Now, go, the carnage you so crave isn't going to happen this night. It will though, Amora, you and your family have many battles ahead before the final act of war. Prepare and prepare well, Medina-Jackyl, because Hell is coming."
Author BIO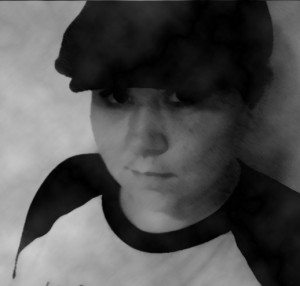 Meet the Author

By day, she's an introverted cook hiding out in her kitchen in the middle of nowhere Ohio, by night and any free time she may have, she is a writer of mainly LGBTQ Fiction and Erotica. Although, she's equal opportunity when it comes to telling a story, she'll even write a bit of straight erotic romance when the mood strikes.
She has been writing for years in old notebooks. At the age of eight, she wrote the worst poem in the history of poetry, but it sparked her love for writing. She reads too much and loves to get lost in other worlds and her favorite stories have to include laughter and at least one reader doing a double take.
Thirty-something, forever restless, she uses her stories to ground herself and find her place of peace.
Website | Facebook | Twitter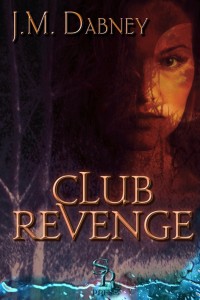 GIVEAWAY DETAILS:
Rafflecopter Giveaway –
Winner 1 – One Copy of Club Revenge and a 10.00 Amazon Gift Card
Winner 2 – One eCopy of Club Revenge
Winner 3 – One eCopy of Club Revenge
SERIES TITLE AND NUMBER: Dysfunction at its Finest, Book 1
PUBLISHER:  Stiff Rain Press
RELEASE DATE:  April 23, 2015
GENRE:  Paranormal Dark Fantasy/Horror
TAGS:  Vampires, Shifters, Cults, Dark Fantasy, Horror
HEAT LEVEL (1 being no sexual content, 5 being erotica): 5
PAIRING: Female/Female (Part 1) Male/Female (Part 2)
LENGTH: 82, 774
BOOK LINKS :
Stiff Rain Press |Are | Amazon | Amazon UK | Amazon CA | Barnes & Noble