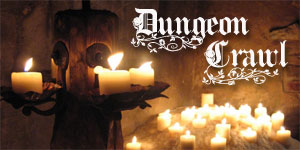 It's Wednesday once again and it's time to crawl, and it's BDSM, so we like it. With whips and chains, and sometimes duct tape. So get on your knees and start crawling!
The Dungeon Crawl is brought to you each week by the folks at Romancing The Kink.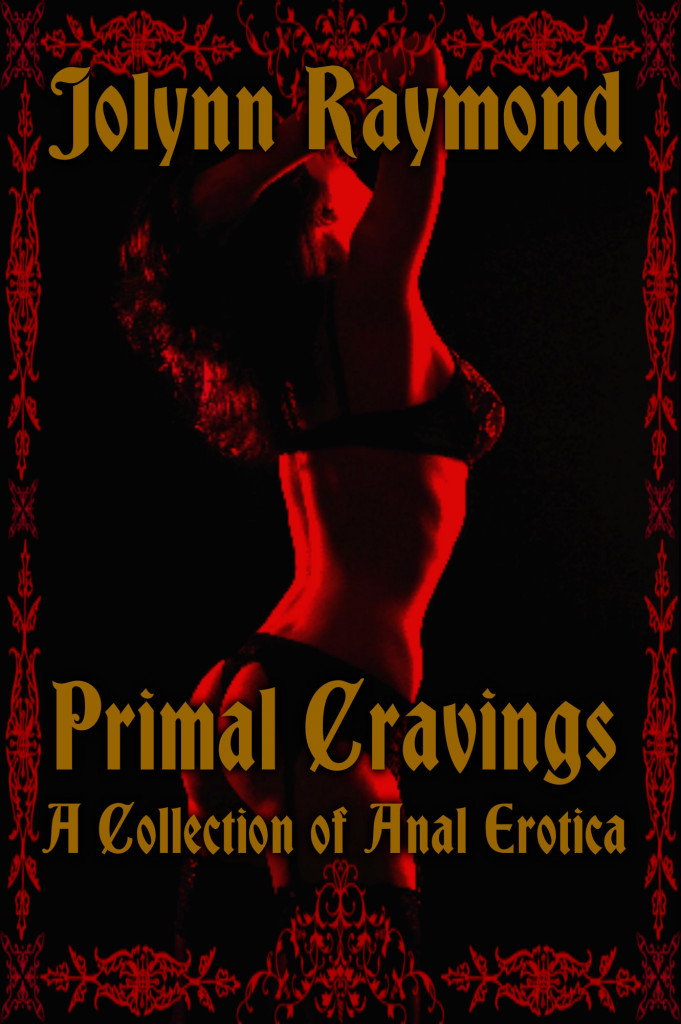 Excerpt from Primal Cravings: A Collection of Anal Erotica
Olivia has been away from the Chicago BDSM scene since the ending of her long term D/s relationship. Her friend Rachel convinced her to attend Kinky Kollege, saying it was time to get back out there and be with friends again. Anal is a hard limit for Olivia, but Rachel dragged her to a class on anal play. Now she simply can't get the image of Gideon, the presenter, fucking his demo partner in the ass, out of her head. She wandered around the dungeon only to answer the pull of her desires, and is now watching Gideon and a couple engage in a hot anal scene in the intimate room, when he spies her in the shadows, watching him yet again, rubbing her clit in time to his thrusts.
Though her eyes were hooded, she didn't look away, and was on the verge of her own orgasm when Gideon happened to turn and spot her there, breasts heaving inside her corset, legs clad in sexy sheer stockings, skirt push up and over her wrist as her hand rubbed her clit. Their eyes met and her mouth opened in surprise, but she didn't make a sound. Her hand moved faster, she was more than ready to cum, but then Gideon shook his head in a silent no.
Olivia's eyes were glazed by her passion and need, but the man before her had a commanding presence, and her soul had been so lost since the end of her relationship. His wish that she stop and not cum made the submissive inside her yearn to please him, and so she clenched her teeth, shaking her head wildly with the effort needed to stop herself.
When she brought her hand up and nibbled on one of her nails, Gideon nodded his approval and gave her a smile to ease her apprehension. She stared at him then, confused by her own act of submission. Sure it had been very difficult to be set adrift when her relationship ended. She was wired to follow commands and obey, and though she was a grown woman who could make choices and take care of herself, she was far happier to give her submission to one who was stronger. Still, as her pussy throbbed with need and her juices practically gushed down her thighs, wetting her stockings, she wondered why she had stopped.
Sure Gideon was all muscled and handsome. Sure he had a commanding presence. He also never went around acting as if he had the right to demand things of those who weren't his, so why had he told her to stop right before she came, and why did she feel so good doing as she was told by a man who wasn't her dominant?
Olivia stood, rooted to her spot as he finished the scene with the woman and her dominant. She was trembling with need and her eyes kept straying from Gideon's face to his cock and gorgeous ass. When he came towards her, her hand went up to her mouth again, but he caught it before it reached its destination and pulled her forwards, taking her fingers to his mouth and then sucking her juices off them one by one.
"Oh." It was all she could manage. She wanted to jump into his arms or fall to her knees and beg him to fuck her, but that wouldn't be right. Sure they were friends, but she didn't make a habit of fucking friends. Olivia stood transfixed as he suckled each finger in kind and then kept hold of her hand to prevent her from fleeing.
"You've watch me twice today Olivia, and frankly I'm surprised. I thought you had a hard and fast rule against anything to do with your ass besides spanking."
"I did, I mean I do." She was flustered by his nearness, her body still close to the edge. Oh how she needed to cum.
"Which is it? Did or do?"
She shook her head, not sure of her answer. Never in a million years would she have imagined that she'd want someone to take her in her ass. "I'm not sure."
If you just can't wait for more anal sex, you can find it in Sweet Agony and Dark Obsessions. Primal Cravings is still a work in progress and will be in your hot little hands this summer.
Crawl off now to the rest of the dungeons to see what's on their racks.
[inlinkz_linkup id=392749 mode=1]