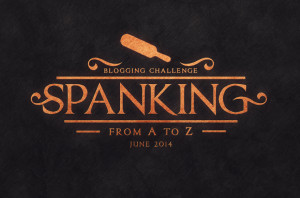 I is for Ice –
He called her to come back to him, her corner time at an end. Angie quickly reached up to swipe at her eyes, a last shred of pride making her wish to hide the tears her punishment had caused. The act was more automatic than anything else, for Alex was well aware of her tears, and Angie's sniffling was a testament to them, even if she scrubbed the last traces away.
She went and knelt before him, head bowed, heart aching, wanting nothing more than to wrap her arms around his legs and tell him again that she was sorry. The pride left inside didn't blind her to the fact that she'd gone back on her word to honor and obey all the rules he'd set forth.
His hand tilted her face up, the light spilling in from the open bathroom door illuminated her face, exposing the raw feelings that were in her heart.
"I'm sorry Sir."
"I know you are Angie. You've had your punishment. You're my good girl again. Come." He rose and walked to the bed, and then sat upon it, back resting against the head board. "Up now Angie."
She scrambled across his lap. It was her safe place when they were in bed. A place for loving spankings, not those that were for punishment. Once she settled, his hand began to stroke her tortured skin. She winced, the welts left from his belt still buring.
She wiggled just a little, unable to help it, sighing when she felt his big hand first rest on her lower back, and then begin to rub small circles. They soothed her more than most anything, except for loving words and cuddles.
"I'm proud of you. You took your punishment without one word of fuss."
"I broke a rule. One of the big ones."
"Yes, but still, it was a harsh whipping and you made it through without trying to fight me."
Angie said nothing. She loved that he was proud of her, and this quiet sense of peace that she felt after a punishment made her feel calm and relaxed. Her wrong had been erased. She'd learned her lesson, and wouldn't ever do it again.
The little circles moved lower but his hand was just skimming over the crimson skin, brushing so very lightly that there was little pain. Her mind began to drift as she relaxed, content, sleepy and worn out from the emotional turmoil and the tears. Angie felt her husband move beneath her, and then a sound of clinking that she couldn't identify.
"You're bottoms so very red. Is it as sore as it looks?" Angie buried her face in the bed, nodding, the sting on her bottom still very much there. 'I was harsh."
"I deserved it." Her words were muffled but he heard them.
"You did. Hold still now." More clinking, and then his hand returned, icy cold and oh so wonderful. He squeezed an ice cube with his other hand and cold droplets ran in rivulets between the raised welts. Angie hissed at the cold but the sighed. She imagined her cheeks was so hot that the drops were likely to turn to steam upon contact.
He kept up his special aftercare for twenty minutes. Cold hand stroking, icy water dripping, and even sliding a slippery frigid cube over the worst of the welts, tending what he had sown. Showing Angie how much he loved her and that all was forgiven.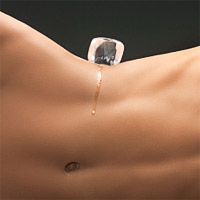 Stop by the rest of the spankers to see what they are up to.