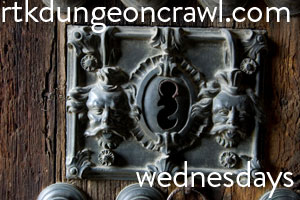 We pick up right where we left off last week. Cassie has enraged her vampire lover by deliberately making him jealous. Now they are back at his old place and the demon inside Gabriel needs revenge on his wayward female. She is his claimed mate and belongs to only him.
The Demon Inside
Cassie obediently came to him across the floor, the dirt and loose rock scraping her knees. She placed the items at his feet and dropped to her hands once more, pressing her forehead to the floor, assuming the correct punishment position.
"Sit up on your knees and look at me Cassie." She did and the pain in his eyes went straight to her heart. At this point she wanted him to thrash the hell out of her. "What do you think I should do to a strayin' harlot such as yourself?"
"I deserve all of your wrath Sir."
"THAT WASN'T THE QUESTION BITCH!" 
"You should hurt me until I've learned who I belong to. Fuck me without mercy until I am in as much pain as you are now, whip me until there's no skin left on my ass, until what I did doesn't hurt you anymore. Punish me until you're sure I'll never be so stupid again. I'm so sorry Gabriel. I didn't mean it. I didn't want him."
 She hadn't meant it, but she meant every word of what she was saying now. Once Cassie had let Gabriel's love for her in she'd sworn she'd never hurt him. Now there was only pain in his eyes and she had to make this right. If his demon needed her pain, he'd get it.
"Whore" Gabriel shoved her with the full strength of his demon, and Cassie fell back, stunned by the fury of the blow. He pulled her up by her hair and struck her breasts repeatedly until she cried out. When he stopped, Cassie dared to look up at him through eyes shining with tears. His own glowed yellow with a menacing demon light. His feral reaction to her earlier antics didn't surprise her in the least. What she'd done had touched him to the core. They were mated for life, she truly did belong to him in the eyes of his kind and her actions had betrayed him.
On the surface they were equals in their relationship, but not in the animalistic part of Gabriel's very being. The demon inside Gabriel simply couldn't allow her to behave in such a manner without serious repercussions. Yes, this was in part the wicked game they loved to play with each other, both of them were very obviously aroused, but there was also a seriousness underlying each move Gabriel made. The instinctive rage of the monster within would control the reins tonight until he was satisfied that his female had been made to see the light.
Gabriel caught the single tear that fell over her lashes with his thumb and rubbed it between his fingers. "Tears so soon Cassie? I've hardly touched you. You can't even take a proper punishment when it's so well deserved." Cassie would have dropped to the submissive position at his feet if not for his hand fisted in her hair. Instead she simply dropped her eyes in a show of obedience. What should she say? Did he want an answer? She only wanted to please him. God she desperately wanted to please him again. 
Just as Gabriel was in pure Master mode, Cassie was deep in sub space, driven there by the overwhelming desire to please the man who owned and loved her above all others. Right now she wasn't the tough woman she portrayed to the world, she was a submissive who was feeling very guilty. She needed his forgiveness to feel whole again. Needed the pain to feel pure and complete. These games of theirs brought out very real emotions no matter why they played them. Pure intense emotions that Cassie longed for and wanted to feel.
"What are your pitiful tears for Cassie? Surely they're not from pain." His voice had gentled just a hint. Even now her tears affected him. 
"Because I hurt you."
In a flash the gentleness was gone. Yes she had, she'd hurt him deeply. "My demon doesn't want tears as payment Cassie. It wants flesh, flesh and agony. On your back, knees drawn up, legs spread." Cassie immediately did as she was told, relieved to be on the verge of physical pain. She wanted to give his demon the flesh it desired. 
"Play with yourself Cassie. Rub your clit, fuck your fingers into your pussy, and pinch your nipples until they're hard and aching."
Confused, Cassie never the less, did as she was told. Her hands slowly traveled down her body, stopping to stroke her breasts, circling the nipples, tugging at them until they were hard, pinching until she winced, punishing, teasing, until a new flood of wetness pooled and tricked from between her spread thighs. She closed her eyes and moaned, imagining her hands were Gabriel's talented fingers.
"Open your eyes my whore and look at me, don't look away for an instant. Whose hands do you wish were teasing those pretty little tits?"
"Yours Sir. Only yours."
Gabriel came forward and lashed at each breast once again with the crop then handed her the clamps. Cassie quickly placed them on her distended burning nipples, one, then the other, wincing at their bite, breathing deeply until the pain was swallowed by pleasure.
"Who's biting your tender peaks Cassie?"
"You, always you."
"Are you wet Cassie?"
"Yes Sir, so wet."
"Show me your cunt. Hold your lips open and rub your clit." God he was being nasty. Rough and nasty and wicked. Cassie's hands plunged downward between her splayed legs. She rubbed frantically at her nub, rocking, spreading her slippery juices, delving her fingers in, and moaning out her pleasure.
"Good girl. Do you want to be fucked Cassie? Does my little Jezebel want her man's cock buried deep inside her greedy little pussy?"
"God yes. Fuck me Sir."
"Who do you want Cassie?"
"You Gabriel, only you. Always you."
The sting of the crop slashed across her hands, shocking Cassie from her haze of pleasure. She jerked her injured fingers upward and Gabriel laid the crop down upon her open cunny, swishing right upon her distended clit, making her cry out. He hit her again as her hips rose off the floor. Cassie threw her head back, biting her lip to keep silent. Once more, crossing each inner thigh, and Gabriel was through.
"How quickly you forget your manners when your lust clouds your brain. Don't ever forget to address me by my proper title." Cassie lay before him, a quivering mass of bundled nerves. Her body was screaming for release as the slash marks left by the crop throbbed in time with the pulsing of the blood in her clit.
"How red your little button is Cassie. Are you ready to cum?"
Lord help her she was. She was on the verge. One more strike from the crop would do it, permission or not. "Yes Sir. Please Sir."
"Are you wet and ready to be fucked good and hard?"
"Please, yes Sir."
"You can't honestly think I'd fuck such a deceitful tramp, can you Cassie?"
"I don't deserve it but please Sir. Need you, only you."
"I think not Cassie. My demon has yet to extract his pound of flesh and we haven't even come close to agony." Gabriel turned from her and retrieved the ginger root. Cassie's eyes widened and she bit her lip, just barely avoiding shaking her head 'no'. He held out the hated thing, the sinister plug, but Cassie couldn't make herself take it from him.
It's time now to crawl to the rest of the Dungeon's and see what cruel delights they have in store for you.
[inlinkz_linkup id=397419 mode=1]