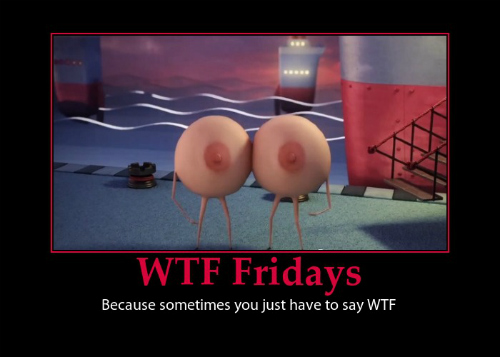 Thanks to Em Petrova for letting me borrow her WTF Friday idea. Obviously this post with be for articles or items that make you go, "What the fuck?"
Today's WTF is brought to you by The Pogo Stick Fucking Machine. Prices vary from $64 + – $149. I am pretty open minded, but I'm not trying it out. I can see someone tripping and falling over and taking out an eye.
On Talk Sex with Susan Johanson she demonstrates how it works. The video is a little fuzzy, but you get the idea. I used to watch her show all the time, but I don't remember seeing that particular toy.
{The page to load a video require Java Script, so you can always watch her on Youtube if it's giving you issues.}