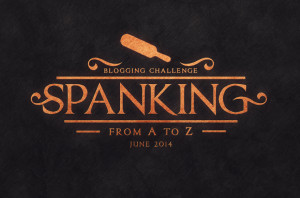 The hairbrush is brought to you by the letter H.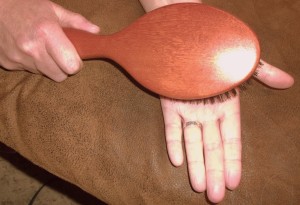 H is for Hairbrush –
The simple hairbrush with its hard smooth wood is an amazingly powerful thing. It can make a pout disappear in less than a second. It can turn the creamiest of smooth white flesh a lovely scarlet without much effort. It can make my ever so sleepy wife leap out of bed and suddenly have all the energy she needs to get her chores done. And, it can set even the most petulant of submissives back to right with only ten hard swats. Okay, that last can vary, but it doesn't take much. Oh how I love my beautiful, polished, cherry, black bristled hairbrush.
Beauty on the other hand doesn't feel the love. I guess it's a matter of taste. Your mileage may vary as well.
Go get spanked at the other blogs on the hop.