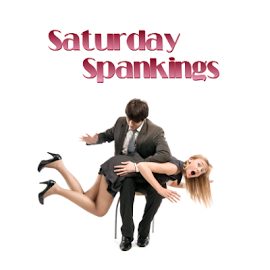 Welcome to the Saturday Spankings Bloghop!  If you're a reader who likes stories with with a touch of corporal punishment, this is the hop for you. We welcome readers comments, in fact we hunger for them, so don't be stingy when you're visiting.  Authors thrive on encouragement.
This snippet is from my new novel that will be coming out this summer. The title is "His Lordship's Wayward Wife". Claudia Stafford has just been married to the Duke of Brighton much to her dismay. She is a rebellious girl, and has no use for rules or things considered proper, but her world is soon to be turned upside down. What she did not know is that her father and his father before him are members of a secret society who believe a woman has her place, even more so that is common practice. Claudia is now married and is beginning to understand just what will be required of her under her now that she is married to the Duke and has been brought to a place where she will be schooled in the act of complete submission.
Nathaniel, Duke of Brighton has just married Claudia and is spending some time alone with her to begin her education in submission.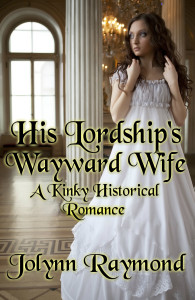 "Never mind that for now. Come, you've a lesson to learn before I go." Lord Tarrington took her by the hand and led her to a chair. He sat and then tugged at the shift, pulling it down over her breasts and letting it pool on the floor around her feet. He then took both of her hands in one of his and pulled her forward.
Claudia thought he was going to kiss her and then do the things married men do to their wives. She didn't really know what that was, but she assumed he would wish to claim her as his wife before he left, but she was wrong. His other hand and arm slipped around her waist as the hand holding her wrists pulled her forward until she felt herself being hauled unceremoniously over his lap.
"I… NO!"
"Claudia you've already earned a bottom warming, I suggest you refrain from causing yourself a harsher punishment."
**********
Before I let you go, I wanted to tell everyone that my short story Dining In, is free this weekend on Amazon. It's a short but very hot scene of erotic food play. Ethan sets up a delicious surprise for Mia.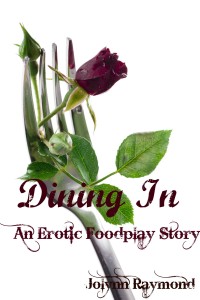 click here for a deliciously sensual bite
Don't forget to hop! Go see who else is getting a spanking.