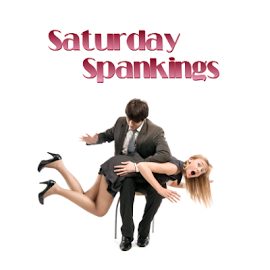 Welcome to the Saturday Spankings Bloghop!  If you're a reader who likes stories with with a touch of corporal punishment, this is the hop for you.  We welcome readers comments, in fact we hunger for them, so don't be stingy when you're visiting.  Authors thrive on encouragement.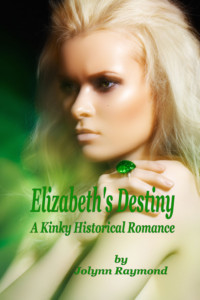 This Saturday's excerpt comes from Elizabeth's Destiny. We join Maxwell and Beth as he is carrying out an order to discipline the new slave girl. He was told to whip her but simply can't bring himself to do so much harm to the woman he has come to care for. He has decided to substitute a very hard paddling for the whipping, hoping that the dark bruises will mollify his boss. Maxwell has her on the brink of ecstasy mixing pleasure with the sting of the paddle, wanting the pleasure to make the punishment easier for her to take.
Each blow brought Beth closer to bliss, and Maxwell timed them so she needed each strike. Without the paddle, without the pain, there was no pressure on her clit. The blaze within matched the one on her bottom, and Beth was too lost to feel the difference. She moved into them, rising to meet the sting of the paddle, needing, craving, wanting, and demanding. So close, so close.
"Please, please, please, please."
"That's a girl, come on baby, come on Beth, just let it happen. Cum for me Beth, let yourself go."  
Get hopping to the rest of the spankers to see what they've got going on.