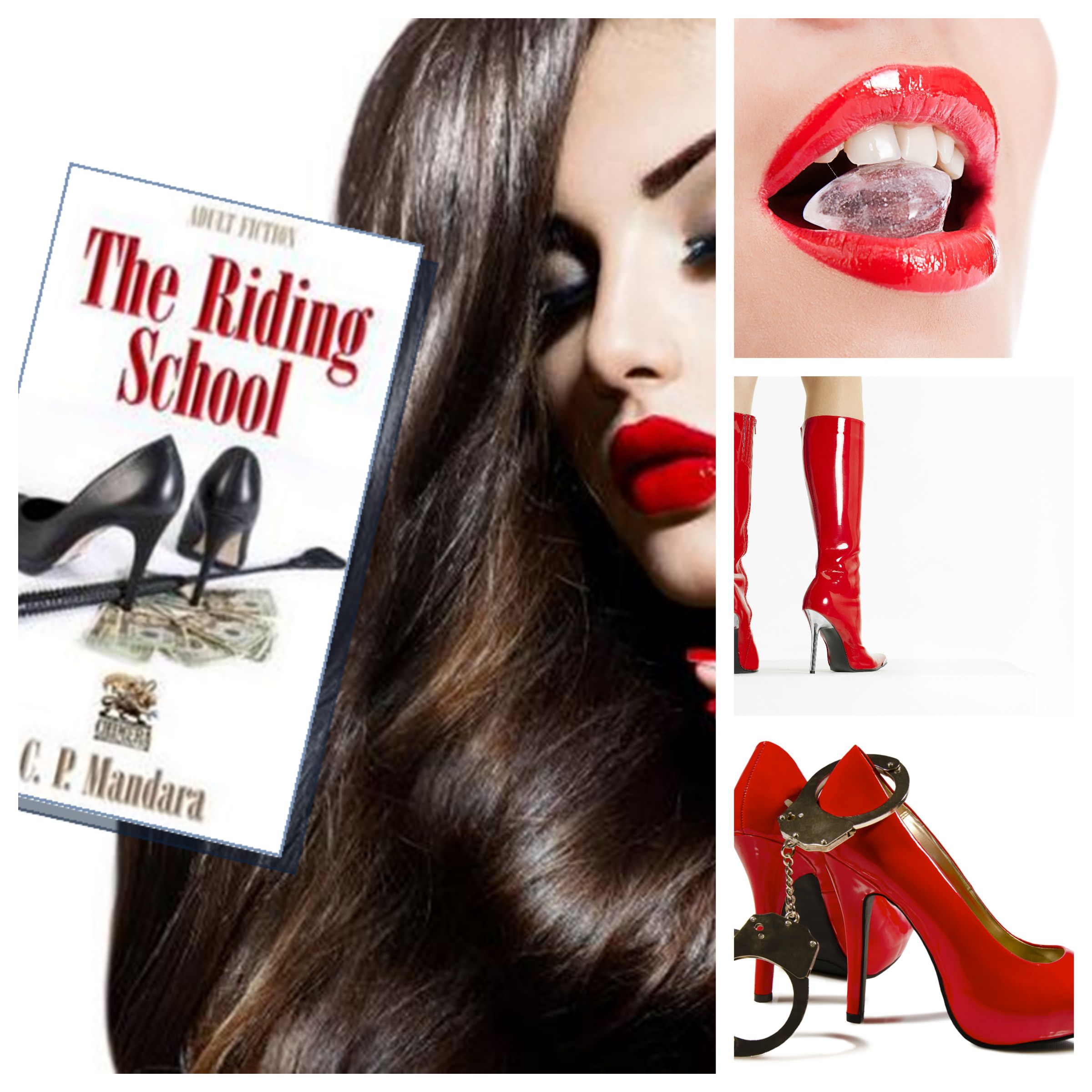 Book Blurb:
Meet Jenny. She's rich, spoiled, rude and obnoxious. She's also just been signed up for the BDSM ride of her life – without her consent. An intensive training course at the Albrecht Stables is not what it appears to be and training to become a human pony was not on Jenny's to-do list.
The trouble is, how do you escape when you're tied up, gagged and constantly sexually aroused? Which Master or Mistress do you turn to for rescue? And what do you do if you suspect you might actually be enjoying yourself?
This is Jenny's adventure into the world of BDSM and pony play. She's about to find out just how much effort it takes to become a pony girl and that she has no choice but to excel in every aspect of her training or she may never stand a chance of being released from her bondage.
Book One features Jenny's abrupt induction, where she finds herself being stripped naked, medically examined and intimately measured for her new uniform – as a pony girl.
Excerpt:
Mark watched her battle for control with interest. His perceptive glance missed nothing and he was thoroughly enjoying watching her lips as they silently mouthed a decidedly eclectic mix of French vocabulary. The poor lass didn't stand a chance. He had just found her G spot and was beginning to torment the area with consummate ease. Watching the trainee's body light up like a Christmas tree, Mark stared at her pretty little face as flames of anguish engulfed her. She couldn't lift a finger to stop him and neither could she curb her reaction. To be fair, even the most skilled in restraint would have a hard job resisting the mechanisms he employed.
'No, no, no,' Jenny whispered, even as her body cried out exactly the opposite. She was fighting her reaction with everything she possessed, but it was like trying to stopper a storm drain with a bath plug – pointless. The floodgates had been opened and the room was filled with her scent. It was the heavy, musky, sweet smell of arousal and it was getting stronger by the second. Her legs were sticky and wet, her body strained against the leather straps and she was already trembling violently.
Christina Mandara interviewed by Luca Rossi:
L. R. How did you start writing BDSM?
C. M. With a pencil.
Aha! At about 35,000 feet in the air, bored senseless on a long-haul flight. Some airlines have really bad movies.  I've always enjoyed writing and I have half a ton of unfinished manuscripts on my laptop – in genres ranging from romance, paranormal through sci-fi. BDSM is just too much fun. I love the power-play and the discipline. I'm a sucker for romance and even though my books are very dark, there will be heart-warming (and tortured) romance element inside them. All of that glorious passion and emotion is too much to resist!
L. R. What inspires you?
C. M. I live in a constant daydream with all my characters and they stay in the back of my head as I work through my day. Driving, music and that wonderful space between lying down at night and dreaming inspires me.
L. R. What are you currently working on?
C. M. I'm now about 20,000 words through 'A Rough Ride' which is the fifth book in the Pony Tales series. I'm really enjoying myself. I'm now writing about Jenny's specially designed latex catsuit – also known as 'The device'  – which is going to torment her to the brink of orgasm for two whole days with no respite. Oh yum.
L. R. What is your daily routine?
C. M. Wake up. Brush teeth. Brush hair. KIDDING! If you meant what is my daily routine with regards to writing then I'll be honest and say I write for about two hours in the evening. That's it. I put my head down, plug in my iPod and I write. Some days I'll write just three hundred words and others over a thousand. I like the sexy scenes! It's the inbetween filling I have trouble with, believe it or not.
L. R. Do you enjoy BDSM in real life?
C. M. Yes! And like my author bio says, I really do have two riding crops stored away in my closet. I'm what they call a switch. Sometimes I like being dominant and wielding instruments of torment upon my partner and other times I like to be the submissive at the mercy of another. I love it when someone can get inside your head and cause your body to go into melt down.
L. R. Where would you like to live?
C. M. If I spoke French fluently, I'd love to live in the south of France but to be honest, I'm happy living in a tiny, sleepy village in the UK. I'm at one with nature. Sheep, cows, chickens… and no, I don't do that kind of thing. I'm English. The Welsh, however…
L. R. What are your favorite shoes?
C. M. HAHA. I HATE SHOE SHOPPING. Yes, you heard it here first. I'm a girl and I hate shoe
shopping. When I do get around to buying them I love boots and I adore really high heels. I can walk on 5 inch spikes with relative ease although I might go around slightly crippled for a few days afterward. Just in case you were wondering if I really am a girl – I LOVE SHOPPING FOR CLOTHES and painting my toenails red, the list goes on…
L. R. What is your favorite quote?
C. M. "You must not lose faith in humanity. Humanity is like an ocean; if a few drops of the ocean are dirty, the ocean does not become dirty." – Muhatma Ghandi
L. R. Is writing your primary job?
C. M. It would be if it paid the bills. I'm hoping that maybe one day it will. I've had so many jobs over the years and so much fun travelling that I have no complaints with regards to work. Who was it that said 'Find a job you love and you'll never work a day in your life?' Whoever he/she was, they were right.
L. R. Sell your book in only nine words
C. M. Ooh tough. Those words don't count. Hmm.
A dark, BDSM adventure into the world of pony-girls and sexual-slavery.
In case you were wondering, I can't count and I'm terrible at condensing things.
Author Bio
Christina Mandara was born in the UK, but has spent most of her life travelling the world. She speaks three languages and has been chiefly employed in the fields of finance and travel. Her favourite city is Sydney and her favourite holiday destination is the south of France.
She loves keeping fit and enjoys running, cycling and water sports. No, not those kinds of water sports; think surfing or sailing. That doesn't mean that she doesn't enjoy BDSM in all of its glorious forms, be that pony girls, bondage, edge play, orgasm denial or a damn good spanking. Her favourite item in the toy closet (a box simply isn't big enough) is her riding crop.
In her spare time she's usually cuddled up with a good book, exploring the countryside or baking in the kitchen. In fact, she loves her kitchen so much she's one of few woman who wouldn't mind being tied to it! Her first and foremost love is writing, however, and more often than not you'll find her on a laptop spinning tales of romance, erotica or dark, paranormal fantasies.
Those in the BDSM world might wonder whether Ms Mandara is a top or a bottom. Is she currently training a herd of pony boys or is she stabled up, in full leather tack, with the pony girls? It's a good question. Answers on a postcard please or try and figure it out yourself by visiting Ms Mandara's blog:
http://www.christinamandara.wordpress.com/
Twitter: @cpmandara
Facebook: https://www.facebook.com/CPMandara
To buy links:
The Riding School at Amazon: http://mybook.to/Y
Barnes And Noble: http://bit.ly/1qQjTXL
Kobo: http://bit.ly/JFCVOC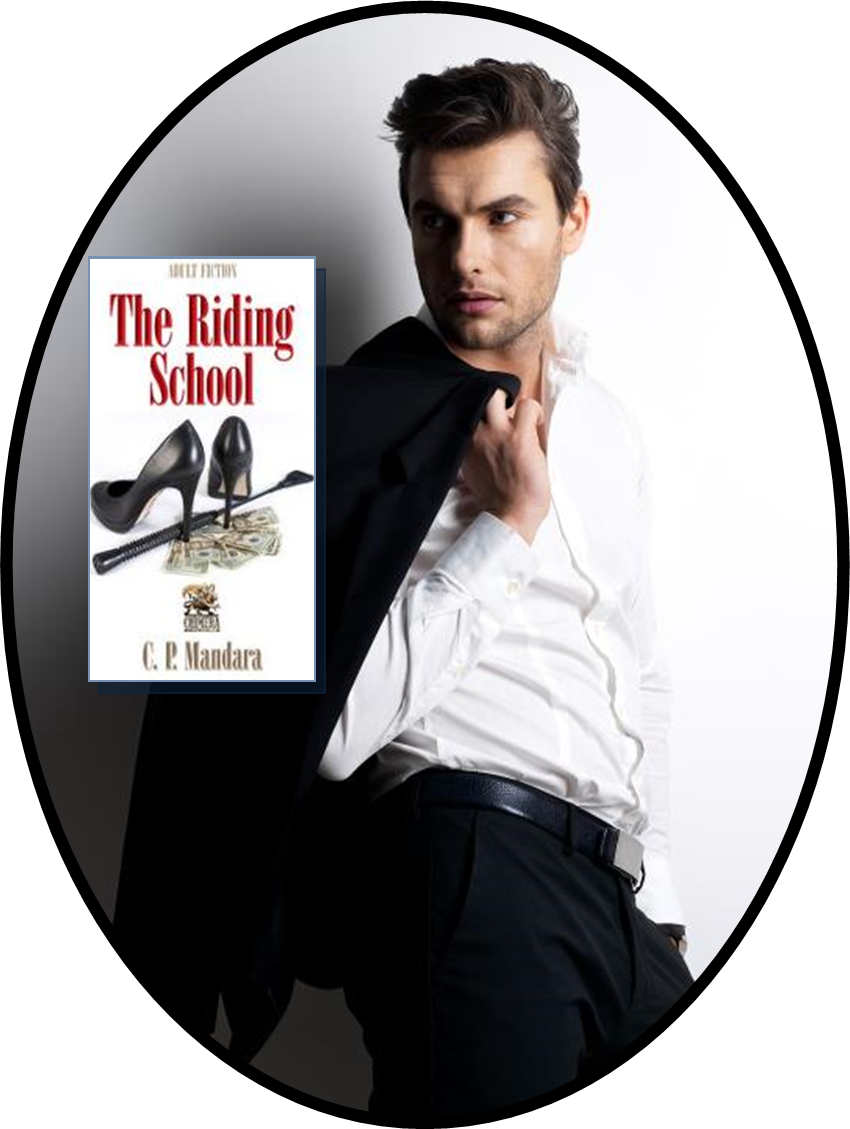 And a present from Christina – 20 free copies of The Riding School in eBook format! – Claim here: http://www.instafreebie.com/campaign/zHTJoK96k40lbcNIVqf71cPJUreBTX
First come, first served 😉