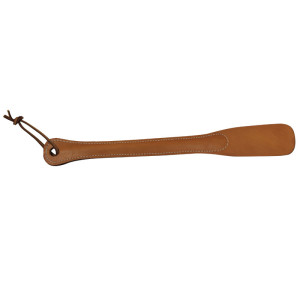 I am sure this post will be a bit too far out there for some of you. I have chosen to speak about it because it keeps popping up in what people are searching for. As always, I want to educate. If you're here for my books, please move on to another page.
I am still dismayed by the number of people who are searching for forced anal rape or forced anal punishment, but I have said enough about it. Forced anal = rape, period. My only hope is that those who desire to know more read what I have written, and change their views. The subject of clit punishment comes up quite often as well. For the record, there are a million and one other ways to correct or discipline your domestic discipline wives, submissives or slaves. Intensive clit play can be made enjoyable so that through the pain their is intense pleasure, so much so that it brings on orgasm. This is the kind of clit play I enjoy doing with Beauty. Those of you insistent on making kinky play (anal or clit) painful and horrid are ruining any chance to introduce your partner to something that could be a great new sexual experience.
If you are truly intent on punishing your partner in this manner then there isn't a whole lot I can say except for be careful and don't be a sadistic ass. The clit and labia are very sensitive and it doesn't take much impact to cause pain. Do not punish in anger and think about what you are about to do. Perhaps your submissive or slave touched themselves without permission or orgasmed without permission and they need to be punished. In that case I would smack my wife's hands instead or build her up to orgasm over and over but deny orgasm. I would much rather have my wife yearning for an orgasm I won't give her than be incredibly sore and equate me with severe pain. So just think about what you are doing!
I prefer clit play that includes paddling or spanking, I have a leather paddle that is small and flexible and enjoy rotating smacks with the paddle, oral to soothe her sore clit, ten seconds with the Hitachi, and then back to smacking again. I don't smack hard. just enough to cause a sting and cut down her need to cum just a little until I cycle again. 10 slaps with the paddle, 10 seconds of licking, 10 seconds of the Hitachi. by the end her clit is swollen and she is ready to cum from any of the three. If we are playing, I like to paddle to orgasm at the end. Orgasm caused by pain is intense. Note I am not talking about whipping or hard impact. The clit and labia are delicate. Some masochists enjoy harder play but most women only need medium strikes to get the point across if you are punishing, or to play the cycle game.
At the end if we are playing I give a nice soothing oral lapping that usually causes more orgasms. At this point her clit is sore and sensitive so the Hitachi would be too intense. My wife has incredibly strong orgasms from the Hitachi and neither of us can fathom the forced orgasm belt where a woman has the Hitachi on her clit for an extended period of time having orgasm after orgasm. We both nearly have our heads pop off from Hitachi play and seriously would get a severe headache or clench our bodies and spasm in a bad way if it was used for an extended time. You have to be careful of over use with the Hitachi because it can make the clit numb to other forms of attention.
So yes, I strike the clit, but I do not do it hard nor do I use a whip. I flog it, paddle it, spank with my hand, or crop. I love my wife and her body and don't want to do damage or to punish her in a way that would cause her to fear me.
Remember you Domestic Discipline people. punishment needs to be appropriate for the cause, the one being punished needs to know why and really understand, communication is vital, and do not punish in anger. For more info on punishment, please go to the archives.