SPANK OR TREAT 2014
Spank or Treat 2014 is finally here! Visit Governing Ana for the prize list, sign-up sheet, and full instructions. You can win from a prize pool valued at over $1,000, including a Kindle Fire or Nook HD donated by Blushing Books!
Want to become a Spank or Treat Ambassador and earn an extra prize entry? See below!
Even better, participation could earn you a GRAND PRIZE!
GENERAL PRIZES!
Kindle Fire or Nook HD (Winner's choice!)
(donated by Blushing Books)
AUTHOR PRIZE!
Book Bundles from:
WITTY BARD FLASH FICTION PRIZES:
How do you play? By Ana's Rules of Course. #SpankingSpoon
1. Visit each blog between Friday, October 24th and Sunday, October 26th to read the stories.
Leave a comment on each blog. You must demonstrate that you have read the entire story. Copy-and-paste or inappropriate comments will be disqualified. You will receive one entry per blog for the grand prize drawing. Note: You must have a minimum of five entries in order to win a grand prize.
3. If you have visited all of the blogs, visit Ana's blog to sign up for FIVE bonus entries to the grand prize.
4. Deadline is midnight EST (UTC -5) on Sunday, October 26th!
If you successfully completed a previous challenge (Sci Spanks 2014, Love Spanks 2014, Spank or Treat 2013, Spankee Doodle 2013, Love Spanks 2013, or Spank or Treat 2012), you may add "VIP" to your comments. You will earn THREE bonus entries toward the grand prize. (Yes, we will be doing this again. Yes, if you successfully complete the Spank or Treat 2014 challenge you can become a VIP for our next activity!)
If you are a writer of fiction (any kind), add "W" to your comments to be entered in the special author prize drawings.
If you are a Spank or Treat 2014 Ambassador, please add "Amb" to your comments to receive your extra prize drawing.
8.Visit Governing Ana or any of the participating blogs on Friday, October 31st to find out the lucky winners. Will it be you? We will also announce prizes on the Spank or Treat Facebook page. 
Like these events? Want to support your favorite authors? Become a Spank or Treat Ambassador! In exchange for promoting this event, you will receive one extra prize entry, AND you are still eligible to participate and win prizes! To find out the details, sign up on the Ambassador page or message Ameliah Faith on Facebook.
For more information, updates, and a list of participating authors, please visit Anastasia Vitsky's blog.
Like Spank or Treat on Facebook!
Tweet #SpankOrTreat on Twitter!
Join the exclusive chat with Spank or Treat authors! Message Anastasia Vitsky on Facebook or any of the authors to receive an invitation.
For more spanking fun, visit Saturday Spankings for additional snippets.
Find links to the rest of the Spank or Treat stories at Governing Ana! The more blogs you visit and comment, the more chance to win prizes!
Prize Giveaway on Jolynn Raymond's Dark Obsessions
We will be giving away two books of choice in gifted Kindle copies, or paperback of Jolynn's to one lucky winner. All you have to do it comment on the blog until the deadline at midnight EST (UTC -5) on Sunday, October 26th and I'll put the names of folks into a hat to pick the winner. The winner will be announced on Friday the 31st.
 Jolynn Raymond's Carnival of the Damned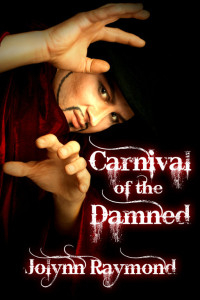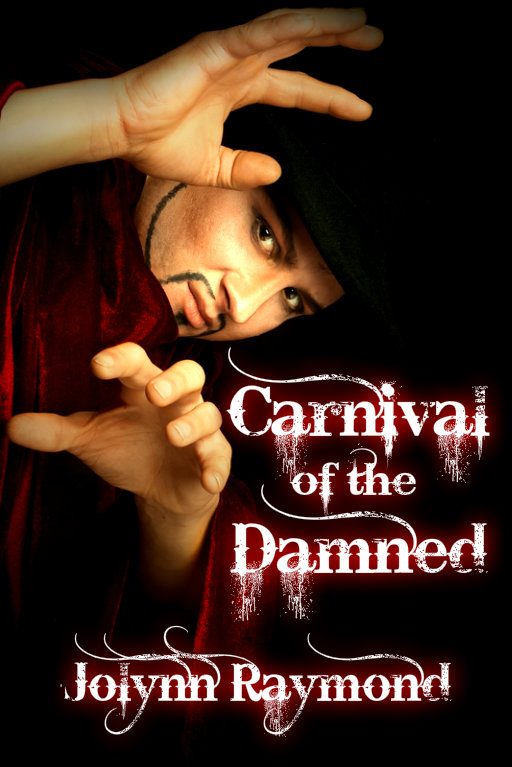 Read Loiza's story in the Spank or Treat Anthology that's coming soon.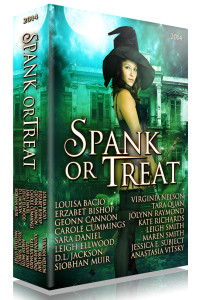 You can find out Loiza's heritage by reading the Beneath the Shadows of Evil Trilogy, starting with Taken. You can find it on Amazon and read three chapters here in our Library.
Many authors will also offer a contest on their individual blogs.  Your comment on their blogs enters you in both contests!
Authors:  Spank or Treat 2014
Saturday Spanks participants this week are also some of the participating authors for Spank or Treat, so you can get two spanks instead of one. Feel free to pop on over to their blogs to get your extra spanking.