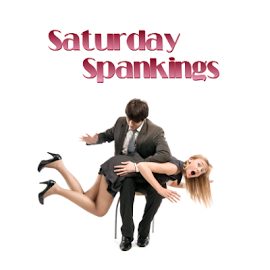 Welcome to the Saturday Spankings Bloghop!  If you're a reader who likes stories with with a touch of corporal punishment, this is the hop for you.  We welcome readers comments, in fact we hunger for them, so don't be stingy when you're visiting. Authors thrive on encouragement.
Defiance Brings Punishment
Cole turned her around and finished unfastening the long row of buttons down her back with practiced fingers, then whispered in her ear. "Take off your clothes, Jolie, I want to see all of my wife."
Jolie stood before him trembling, unable to move or obey. Her arms were like slabs of marble, pinned to her sides. Her dress was her only shield, her only barrier between herself and the wicked man before her.
"Defiance brings punishment." Cole brought his hand down, and tore her dress down the middle, shocking Jolie out of her stupor. She made a high pitched sound of fear and tried to push his hands away as self-preservation kicked in, but he batted them down effortlessly and pushed the remnants of her gown off her shoulders binding her hands behind her as he slowly and methodically removed the each piece of cloth between her body and his hot hands and lips.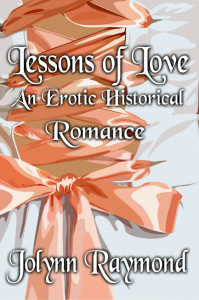 If you want to find out what happens next to Jolie, you can get Lessons of Love on Amazon.
Get hopping to find out what the rest of our Spankers are up to.