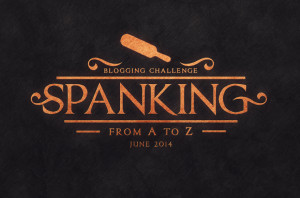 W is for Whack! A Brand New Spanking Spoon.
The Wonderful and Marvelous Spanking Spoon
Click the above link to watch the new spanking spoon in action. This is my first try at making a video, so you'll have to excuse me. Expect fancier ones later when I know what I am doing all the way. Jolynn bought the new spanking spoon when we were trotting around the flea market today. You'll never know what we'll find tomorrow to share with everybody. 
Hop on over to the rest of the Spankers to see what they have up their sleeve.