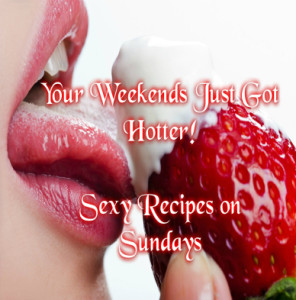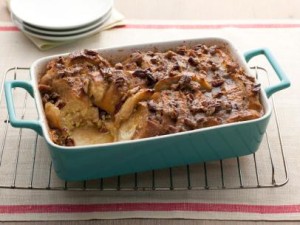 Baked French Toast Casserole
Total Time: 9 hr
Prep: 20 min
Inactive: 8 hr
Cook: 40 min
Yield: 6 to 8 servings
Level: Easy
Ingredients

1 loaf French bread (13 to 16 ounces)
8 large eggs
2 cups half-and-half
1 cup milk
2 tablespoons granulated sugar
1 teaspoon vanilla extract
1/4 teaspoon ground cinnamon
1/4 teaspoon ground nutmeg
Dash salt
Praline Topping, recipe follows
Maple syrup
Praline Topping:
1/2 pound (2 sticks) butter
1 cup packed light brown sugar
1 cup chopped pecans
2 tablespoons light corn syrup
1/2 teaspoon ground cinnamon
1/2 teaspoon ground nutmeg
Directions

Slice French bread into 20 slices, 1-inch each. (Use any extra bread for garlic toast or bread crumbs). Arrange slices in a generously buttered 9 by 13-inch flat baking dish in 2 rows, overlapping the slices. In a large bowl, combine the eggs, half-and-half, milk, sugar, vanilla, cinnamon, nutmeg and salt and beat with a rotary beater or whisk until blended but not too bubbly. Pour mixture over the bread slices, making sure all are covered evenly with the milk-egg mixture. Spoon some of the mixture in between the slices. Cover with foil and refrigerate overnight.

The next day, preheat oven to 350 degrees F.

Spread Praline Topping evenly over the bread and bake for 40 minutes, until puffed and lightly golden. Serve with maple syrup.

Praline Topping:
Combine all ingredients in a medium bowl and blend well. Makes enough for Baked French Toast Casserole.
Recipe courtesy of Paula Dean – There are almost 2,500 reviews for this recipe and it is almost five stars.

Read more at Food Network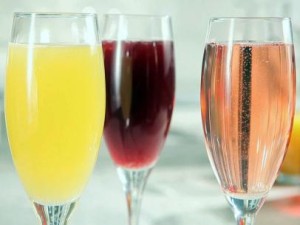 Sparkling Juice Bar
Total Time: 10 min
Prep: 10 min
Yield: 8 servings
Level: Easy
Ingredients

1 quart blueberry juice, chilled
1 quart peach nectar, chilled
1 quart apple juice, chilled
1 quart cranberry juice, chilled
1 quart orange juice, chilled
1 quart pineapple juice, chilled
4 liters sparkling water, chilled
2 bottles sparkling wine, chilled
Directions

In a large pitcher, mix together the blueberry juice and peach nectar. In another large pitcher, mix together the apple and cranberry juices. In another large pitcher, mix together the orange and pineapple juices. Chill all the pitchers until ready to serve.

When ready to serve, place the pitchers onto a table. Fill glasses with your choice of juice and top with a little sparkling water or sparkling wine.
You can modify the recipe if it is only two people I'm sure, instead of making it by the ton.
Recipe courtesy of Sandra Lee – There are no reviews at all of this recipe, so you can be the first to leave yours.

Read more at Food Network