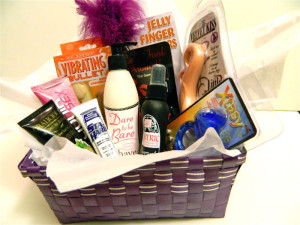 Though I love the traditional sweets in an Easter basket, think Jelly Belly Beans and Reeses Peanut Butter Eggs, we kinky folk tend to dream of something different when being brought goodies. So I ask you, what's in your basket? Leave a comment in the box below of what you would wish for if the Easter bunny delivered kinky or naughty things. Suspend his carrying ability and the ability to fit it in a basket. He's magical so he can work around those limitations.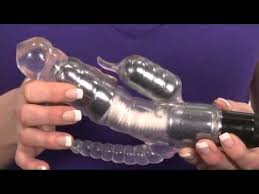 The new and improved bunny.
The Easter Bunny has come a long way!
If I had my wish for things in my basket, my first item would be a cage bench for the dungeon. I spied this piece of furniture while at Thunder in the Mountains and wanted it then and there. It's a rectangular cage with thick bars and about 3 feet high that has a long cushion of the top. Perfect for caging naughty submissives and for adding seats for spectator to sit upon while they watch BDSM play.
As for the rest, entry tickets, airfare, and hotel so we can go back to Thunder in the Mountains in Denver this summer. A Steampunk corset with matching skirt. A new vibrating egg, and the rabbit vibrator pictured. It even has an anal probe! And last but not least, a big wooden paddle with foam on one side and hard wood on the other to replace the one that cracked.
So it's time to share my kinky spank loving friends. What would be in your kinky basket?