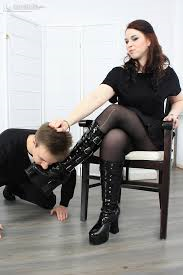 If You Want to Know More About Foot and Shoe Fetishes
You've all heard about people having a foot fetish. What exactly does that mean and more curious is why? We all have our own things that make us excited or aroused, but feet are a strong turn on for many. Foot massages are a must at any of my CFNM parties and they are enjoyed both by the receiver and the giver.  This works out well because I love to have my feet rubbed! From high heels to feet in stockings, to being allowed to suck, massage, or paint toes, those into feet have many things to love. Click below if you want to learn more.
Tell me more about having a foot fetish!