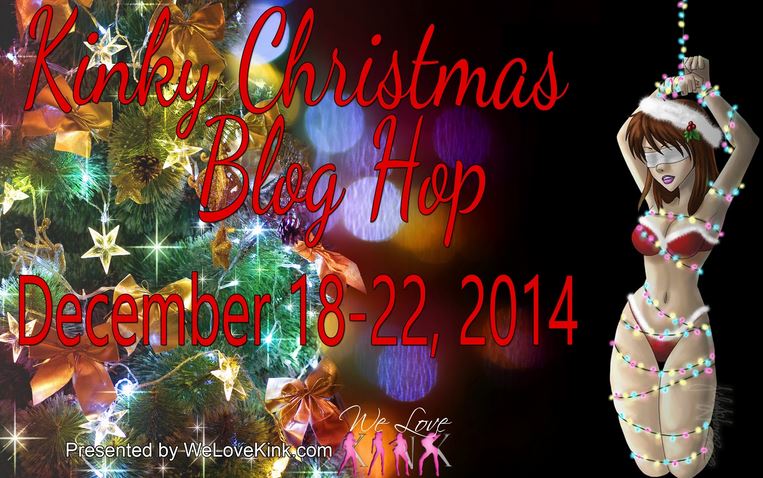 You Can Win a $75 Amazon Gift Card from We Love Kink
Click The Link Below for Your Chance To Win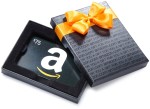 A Special Christmas Gift From Us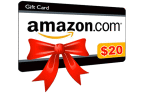 We will be giving one winner a $20 gift card from Amazon for just commenting on the post and leaving your email along with it.
Gather round everyone.
    I've a story to tell. There is to be no talking!
Twas the Day Before Christmas By Jolynn Raymond
(This is how the story really happened)
Twas the day before Christmas
And all through the room
All the bad subs were getting spankings
And it wasn't even noon.
 The paddles were hung
 by the spanking bench with care,
 and being put to good use
 before Santa would be there.
The naughties were bent over,
their bottoms so red,
while visions of making the good list
danced in their heads.
And me in my corset
Leather skirt all in black,
was just settling in
 to give a multitude of smacks.
When from the ceiling above
 there arose such a clatter,
I stopped in mid swing
 To see what was the matter.
Away to the stairwell
I went with much haste
Not happy at all
For spanking time going to waste
And then in a moment
The door knob did turn
As one and all stopped the beatings
While we waited to learn
Who was this intruder?
How dare he disrupt
Our dark wicked duty
Of paddling these butts
All the subbies called out "Help us"
But he laughed and then said
"You'll get no sympathy from Old Kinky Claus
Till those asses are dark red."
Down the steps he lumbered
 with a bag made of black
Then he stopped at the bottom
and opened the sack
It really was that fabled man
He'd chose our dungeon to appear
Bringing us a sack of toys
For the back, breast, and rear.
The glint in his eye
 spoke of wicked delights
and I knew then and there
it would be a festive night
Here's floggers, here's canes
here's paddles a plenty
Here's butt plugs, here's ball gags
use these clamps none too gently.
From the tips of her nipples
 to the base of his balls,
Now smack away, smack away,
 smack away all.
And then in a twinkling
 I heard without fail
Each sub in the room
Began a loud wail.
Their eyes how they widened
Their lips how they quivered
Their legs started trembling
Their bodies all shivered
Their already red bottoms
 they covered with their hands
Until each Mistress and Master
 called out sharp commands
"Don't hurt us" they cried
As their hands received a smack
"Oh we surely will"
was the answer they got back.
"I'd like a flogger"
one Master did say,
"I'll take that wood paddle
 for my girl today"
"A cane's just the thing
for my bad, bad, bad wife"
"That over sized butt plug
 should help make mine right."
Then we all went to work
with a swing and a swoosh
Leather, hand, and wood beating
 each subbie's tush
Kinky Claus cheered so loudly
He applauded to our beats
The he rubbed his hands and stretched
Then he rose to his feet
Around the dungeon he walked
Giving words of advice
Taking over where needed
If things weren't just right
"Your sluts been a bad girl
Her ass has to pay
Your boy needs some torture
On his cock and balls today"
"Take a cane to your bad girl
This one's full of sass
Put some weights on those nipples
And a plug up her ass"
He flogged and he paddled
He whipped and he cropped
He bound up some boobies
He gagged the whole lot
"This will teach you some manners
You insolent little bitch
Old Kinky Claus will not have it
Next time I'll get the switch"
They cried and they moaned
From their ball gags ran drool
Tears ran from their eyes
How could Kinky Claus be so cruel?
When the last of the subbies
Was chastised good and sound
Kinky Claus wiped his brow
Then motioned us to come round
"Time to take off those bindings
Time to take out the gags
These submissives have been punished
Enough for one day"
We nodded our heads
Knowing Kinky Claus was right
Then took them all down
For their aftercare that night
When the submissives were all wrapped up
In their blankets so tight
Given water, hugs, and chocolate
And cared for just right
We all looked for Kinky Claus
But he was nowhere to be found
Our favorite fetish man
Had left without a sound
But we heard him exclaim
As he went out the front door
Merry Christmas to all
Stay kinky for ever more.
Jolynn Raymond 2013 ©
Visit These Fine Blogs Participating In The Blog Hop
Each Blog Is Giving Away a Gift of Their Own
{Please Check Back As I Am Updating Links}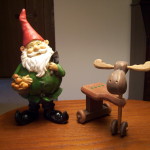 We Love Kink
http://www.welovekink.com/kinky-christmas-blog-hop/
Romance Schmomance
http://notanotheromance.blogspot.com
The Phantom Paragrapher
http://thephantomparagrapher.blogspot.com
Fiction Fangirls
http://www.fictionfangirls.blogspot.com/2014/12/kinky-christmas-blog-hop.html
Naughty Books and Bits
http://www.nbandb.wordpress.com
Read More Romance
http://readmoreromance.blogspot.com/p/blog-hops_6.html?zx=247770fffaafd999
Sensuous Promos Readers Blog
http://sensuouspromos.blogspot.com/2014/12/kinky-christmas-blog-hop.html
Harlie Williams, Writer
https://harliewilliams.wordpress.com/2014/12/18/kinky-christmas-blog-hop-december-18-22-2014-wa-rafflecopter-giveaway/
Jill Prand
http://jillprand.blogspot.com/2014/12/kinky-christmas-blog-hop-giveaway.html
Secret Hungers
http://secrethunger.com
Renea Mason
http://reneamason.com/blog/2014/12/18/kinky-christmas-blog-hop/
In the Pages of a Good Book
http://inthepagesofagoodbook.com/kinky-christmas-blog-hop/
Summer's Book Blog
http://summersbookblog1.blogspot.com/
Lily Harlem
http://lilyharlem.blogspot.com/2014/10/kinky-christmas-blog-hop.html
Kay Jaybee: Everyone Needs a Bedtime Story
http://kayjaybee.me.uk/news/its-the-kinky-blog-hop/
This Redhead LOVES Books
http://thisredheadlovesbooks.blogspot.com/
Lucy Felthouse
http://lucyfelthouse.co.uk/blog/kinky-christmas-blog-hop/
Ms. Me28
http://msme28.blogspot.com/2014/12/kinky-christmas-blog-hop.html
Kats Book Promotions/ Katsindiebookblog
http://www.katsbookpromotions.com/blog-hop/merry-christmas-readers-welcome-to-the-kinky-christmas-giveaway-blog-hop/
Craves the Angst Book Reviews
http://cravestheangst.blogspot.com/2014/12/giveaway-kinky-christmas-blog-hop.html
Raw Books
http://rawbooksonline.com/kinky-christmas-blog-hop-giveaways/
Anna Ellis Author
https://annaellisauthor.wordpress.com/2014/12/18/kinky-christmas-giveaway/
i love lady porn
http://iloveladyporn.blogspot.com/2014/12/kinky-christmas-blog-hop-giveaway.html
Perusing Princesses
http://perusingprincesses.blogspot.co.uk/2014/12/welcome-to-perusing-princesses.html
Book Bangers Blog
http://bookbangersblog2.blogspot.com/
Reading Drinking and Relaxing
http://readingdrinkingandrelaxing.blogspot.com/
HEA Romances With A Little Kick
http://www.romanceswithalittlekick.com/?p=5088
deal sharing aunt
http://www.dealsharingaunt.blogspot.com
Anne Lange – Author Blog
http://authorannelange.com/2014/12/18/giveaway-kinky-christmas-blog-hop/
A Dirty Book Affair
http://www.adirtybookaffair.com
Author Groupies
http://authorgroupies.com
Love Bites and Silk Ties
http://www.lovebitessilkties.co.uk/2014/12/top-ten-kinky-books-of-2014-bloghop.html
Inner Goddess
http://www.innergoddessforum.com/2014/12/janie-zane-are-marked-for-kinky.html
mommas secret book obsession
http://www.mommassecretbookobsession.com
sofia loves books
http://sofia-loves-books.blogspot.gr/
All my Book finds
http://shannaclemens.blogspot.com
Essence Write
http://essencewrite.blogspot.com/2014/12/its-kinky-christmas-blog-hop.html
All Romance Reviews
http://allromancereviews.com/kinky-christmas-blog-hop/
Reading Between the Wines Book Club
http://www.readingbetweenthewinesbookclub.com/2014/12/the-kinky-christmas-blog-hop-giveaway.html
Den of Sin
http://denofsinseries.com/archives/night-6-a-peek-at-o-for-two
Holley Trent
http://holleytrent.com/blog/2014/12/its-beginning-to-look-a-lot-like-kinkmas-hop/
L.V. Lewis
http://lvlewis.com/2014/12/18/the-kinky-christmas-blog-hop-featuring-l-v-lewiss-blog-asmsg-eroticromance-99centssale/
London's Scribbles
http://londonsj.blogspot.com/2014/12/kinky-christmas-blog-hop-giveaway.html
Erzabet's Enchantements
http://erzabetsenchantments.blogspot.com/2014/12/kinky-christmas-blog-hop.html
Ariel's World
http://arielstorm.blogspot.com/2014/12/kinky-christmas-blog-hop.html
Passion Shields Series
http://passionshieldsseries.blogspot.co.uk/2014/12/have-yourself-kinky-christmas-blogfest.html
Jolynn Raymond's Dark Obsessions
https://jolynnraymond.com/2014/12/kinky-christmas-blog-hop-dec-18-22-2014/
The Book Bellas
http://www.thebookbella.com/2014/12/18/christmas-blog-hop-givewaway/
Mythical Books
http://www.mythicalbooks.blogspot.ro/2014/12/kinky-christmas-blog-hop-giveaway.html
Regina's Book Reviews
http://reginasbookreviews.blogspot.com/p/bloghops.html?zx=ab1ff1be5a1d3fb9
Renee Luke
http://eradhika.com/?p=983