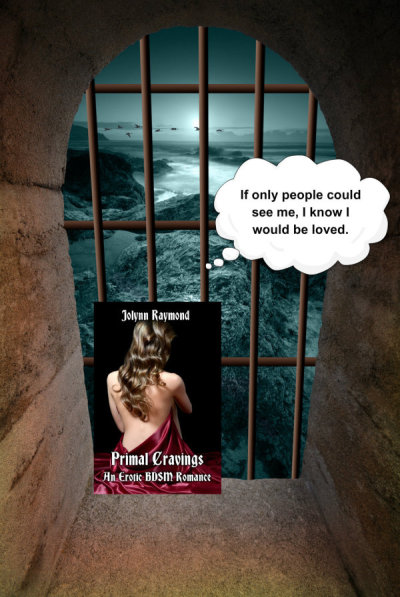 Olivia Hopes To Get Out of the Dungeon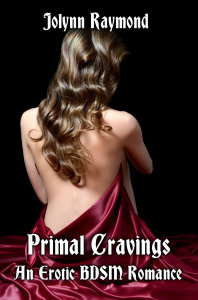 Primal Cravings aka Carnal Passions aka whatever name it had, has a final cover, and is still in the Amazon Dungeon in the Adult area. Good chance it was the silhouette of the 'naked' lady on the previous covers. Somehow in the search it is lumped in with some Paleo cookbooks (?) and other stuff like that, but you can't get to it unless you click that you would like to see the adult books that have been filtered in that search. You can always get to it by going to Jolynn's Amazon Author page and scrolling down her list of books on there, or a direct link. You can read two chapters of Primal Cravings, and the Anal Sex Tutorial free in our Library. Monday she will write a letter and ask if she can free Olivia.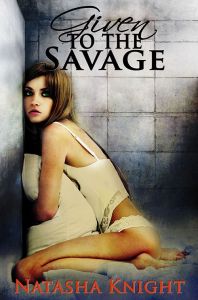 The latest books being tagged as Adult are the Breeder books. Natasha Knight had to totally re title and get a new cover for her book. It was originally called His To Breed, and now it is called Given To The Savage. You can read about the adventure in her interview in Behind the Chintz Curtain, and also on her blog.
Natasha Knight is the author of several BDSM and spanking erotic romances all of which explore the mind of the Dominant male and the submissive female, discovering just beneath the surface of each story that key element of love. Her characters are as human as she: powerful but vulnerable, flawed, perhaps damaged but with an incredible capacity to love. 
Places To Find Her:
Amazon
Email
Twitter
Facebook
Goodreads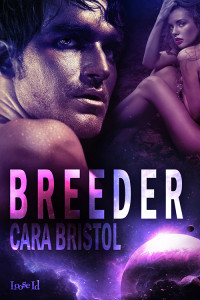 Cara Bristol's Breeder, a science fiction romance, was recently tagged by Amazon as adult. First, it disappeared from Amazon searches, but was still listed on her Amazon Author Page and her Author Central dashboard (where everything appeared "normal"). A day later, it disappeared from her author page and dashboard—and from Sales Rank Express. If readers have the direct link, they can still buy the book, but if someone were to search for it—it would appear it does not exist.
Breeder has been out for almost a year—during which time the second book in the series, Terran (Breeder 2) was released. The timing could not be worse for Cara because she getting ready to publish Warrior (Breeder 3). She has been in touch with Amazon and her publisher, Loose Id, and has been told that they are working on it. But she has been told by her publisher that adult tags are hard to remove.
This book is science fiction with an innocuous cover. Many other "Breeder" books exist. Why was this one arbitrarily tagged? For Cara, Amazon revenues account for 80-90% of her income, and Breeder is her most successful book. If readers can't find it, this is a major blow.
Breeder Direct link: http://www.amazon.com/dp/B00FX7L5FO
Breeder blurb:
To secure his legacy, Commander Dak, a ruling Alpha of planet Parseon, purchases Omra, a breeder slave. He intends to impregnate her, produce a son, and hand her off to his anointed beta partner. As Dak and Omra discover a sexual bliss banned by law, he begins to question the traditions and ways of his people, causing him to jeopardize his command and endanger the life of the woman he has come to love.
You can find Cara on Twitter and Facebook, and you can keep up with all the latest happenings on her blog. She loves to hear from readers. Her email is carabristol50 (at) yahoo (dot) com.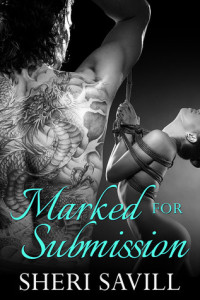 There are lots of other authors who have had to jump through hoops to get their books out there after it goes to Amazon's Dungeon. Sheri Savill had a nice cover on hers before she had her totally change it while it was sitting in the Amazon Dungeon with an Adult tag. When that happens, it kills your sales for that book since people can't find it, and you book ranking plummets. Originally her booked was called Marked for Submission. For this cover, she had to keep editing the lady in bondage right off of there until it was just the guy standing there. That would make me think that the guy is the submissive since he is standing there with his arms up. I can see why they might fuss about her behind since she is not wearing panties or covered up a little more. She ended up changing the cover to Bound and Inked.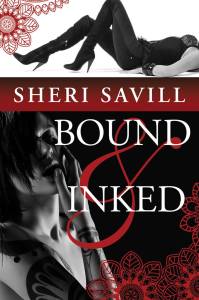 You can find Bound and Inked on Amazon, and Goodreads.
Read the 5 star review at Night Owl Erotica.
Stalk Sheri and become a Legion of Fan ™
Sheri's Blog
My Amazon Author Page
Twitter @sherisavill
Facebook
Google Plus
Instagram
Goodreads
Pinterest
If you are an author and have a Adult tagged book in the Dungeon or on another website because of it, I would like to put up a post or a page with everyones book covers and buy links so readers can find them. You can email Beauty / Kathy at [email protected], and /or I also have a form below that can be filled out. Just use the gray scroll bar to fill out all the questions.