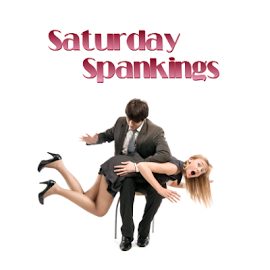 Welcome to the Saturday Spankings Blog hop!  If you're a reader who likes stories with with a touch of corporal punishment, this is the hop for you.  We welcome readers comments, in fact we hunger for them, so don't be stingy when you're visiting.  Authors thrive on encouragement.
This snippet is taken from Carnal Passion: A Book of Anal Erotica.
I've decided two and three word sentences don't really count. I apologize to Headmistress Blake for my discretion.
Gideon and Olivia have negotiated on a scene that will introduce Olivia to anal play. Once he is certain she is ready to venture into the great unknown, he is laying down the rules and making certain she is in the right frame of mind for what is to come., and he doesn't want to hear even a hint of sass.
I'm going to pound you until your knees are scraped raw from the carpet, then I'm going to keep on fucking you until those same knees give out and you collapse under me, and while you lay there pinned to the floor, I'm going to keep fucking you until you cry and make guttural noises that tell me how much you love having me slam my cock into your ass. You're going to grunt and moan and cum harder than you have ever cum in your life.
"Oh God."
"He isn't here Olivia. It's just you and me."
Olivia's breathing was coming out in short pants, her body was a mass of nerves all firing at once and making her all but mindless. She seized Gideon's wrist and boldly took the thumb that had been caressing her bottom lip into her mouth, swirling her tongue around it and sucking hard.
"Cheeky bitch." Gideon fisted his other hand in her hair and yanked back with enough force to make her cry out. When she did, he pulled his thumb from her hungry mouth and grasped her chin again.
"Don't ever be so bold again or I will take the skin off your ass before I fuck it. If I want you to suck something, I will shove it into your mouth myself. Is that understood?"
If you would like to read more about Olivia and Gideon, you can find Carnal Passion: A Book of Anal Erotica on Amazon.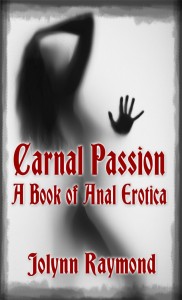 Hop on over to the rest of the Spankers to see what they are up to.