Mustang Wild by Jane Burrelli #BlushingBooks
 He once broke her heart – can she now rely on him to keep her safe?
Mustang Wild's Blurb:

Four years ago Aideen Shannon ran. Turning her back on her home and Bryce Carlisle, the strong rugged rancher who broke her heart. Swearing she'd never return to a town that sees her as nothing but trouble, she's worked hard to rebuild her life. The sudden death of her stepfather drags her back kicking and screaming. She finds a once successful ranch run into the ground and Bryce Carlisle waiting for her.
Driven by the need to prove everyone wrong, Aideen digs her heels in determined to resurrect the once successful ranch. Her stubbornness sets her straight on a collision course with Bryce, who has no problem upending a certain hot tempered, sassy female over his knee.
But there is someone who is just as determined that Aideen doesn't succeed. Incidents start to happen and in a hostile town where friends are few, there are plenty of suspects. Can Bryce and Aideen overcome their mutual hostility and put the secrets and lies of the past to rest before it is too late?
Excerpt 1:

"You know what, I've decided to enter the bull riding event and I'll send you a front row ticket." That did it. A man that big should not be able to move that fast but he managed. An arm of iron lifted me off the ground and pinned me against his hip. My ass pointed straight up in the air. He carried me, bringing his hand smartly down on my jeans shaking the dust off. Bryce paused and I twisted around to see what for. Great, he decided to pick up a switch. He pushed me over the rock, tugged my pants round my ankles and leaned over my back to keep me pinned. To add insult to injury, he plucked my knife from my sheath and started to shave it smooth. My own knife for Christ's sake.
"You want to call me on it, Aidie, that's fine but don't forget you might get the lickin' you've been asking for."
"I'm not asking for this!" I snarled wanting to kick and lash out at him but my jeans were wrapped too tight and caged me in. My buttocks twitched as he unexpectedly tapped the end of the switch against my left cheek. Tap, tap, tap. It moved its way down to the back of my thigh. Nothing. I waited a tense heartbeat, when it gently tapped the inside of my thigh I jumped out of my skin. I arched my back trying to buck but his hand kept me down. Cool air hit me between my legs as they snapped apart, the tingling causing my stomach to flutter. My inner muscles clenched and unclenched. The widening of my eyes had nothing to do with the first stroke as it had yet to land. I was getting turned on. The cool breeze licked every forbidden inch of my skin, the warmth of his hand on my back and the sun, it was an overload of sensation and I had revelled in the anticipation of the tapping.
"Sure you have." I hissed as the switch smartly connected in the crease where buttock met thigh. It snapped me rudely back to reality as heat seared along the fine line. I so had a screw loose to think this turned me on even for a second.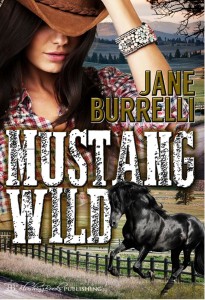 Purchase Links:

Blushing Books: bit.ly/1ZgXwOQ
Amazon USA: http://amzn.to/1S9q5Jr
Amazom UK: http://amzn.to/1RenXQJ
Barnes & Noble: bit.ly/1Q5ThOr
Sizzling Excerpt 2:

He grinned wickedly, lazily pumping his finger. It was the grin I loved and devilment shone in his eyes. I fell into his caress and touch, not holding back. Giving myself wholeheartedly, as lovers and equals, we saw to each other's pleasure. Listening to heady moans and cries of ecstasy I could have sworn I felt our spirits realign. I felt him probe my entrance and eased down whimpering. He filled and stretched me. His mouth sucked hard on my breast and throbbing heat pooled in my belly. I rose up, reveling in the delicious friction and slammed myself back down, my tender buttocks banging against his hard thighs and making me cry out. I latched my nails into his shoulder. It added another dimension. A little pain blurring around the edges of pleasure. "Ride me faster, darling," Bryce drawled and I obliged, hard and fast with my red butt on display. Sweat slicked my skin as I worked, my thigh muscles tiring but in a good way. "Faster." The primal rumble and spank spurred me on. We were climbing. Higher, higher and higher. We shattered. I broke into a million pieces and floated as I came back into my body. I listened to Bryce's heartbeat and his unsteady breath.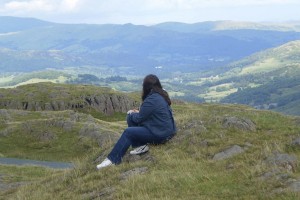 Author Bio:

When I realized that the world was not hiring for a 'sarcastic but benign Supreme Ruler of the Universe' I've decided to focus on my passion. By day I work in a UK company's finance department and by night I become my alter ego Scribble Girl. I have been writing never ending stories since the age of 11 and this all stemmed from my love of reading.
I love reading. Period.
I'm part of the Harry Potter generation and while waiting between books would literally devour any book I could get my hands on. Let's put it this way J K Rowling has a lot to answer for. I adore that there is no end in sight to where your own imagination can take you. That between the pages of a book you are able to craft enchanted forests and castles, perilous quests, heroes and heroines from thin air. I will admit that I am a sucker for happy endings and will chalk that one up to my Mill & Boon phase.
So now my new goal is to take over the world one book at a time, happy reading!
Website: www.janeburrelli.com