B.O.B. – He Fits Just Like A Glove #MasturbationMonday
I found this fun video that you can sing along to by Macy Gray. It's about B.O.B her battery operated boyfriend. The song was released this past summer as an ode to her vibrator. It seems like she's written quite a few risque songs over time. You can sing along with this song also. 
Make some time to pop over to the rest of the folks participating in Week 67 of Masturbation Monday.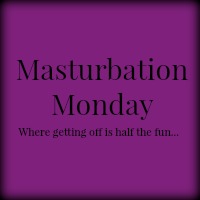 Masturbation Monday