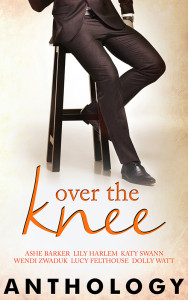 Over The Knee Anthology ~ In The Eyes of The Law: Ashe Barker
Hi there and thank you so much for inviting me over to your blog today to give a shout out about the Over The Knee anthology, six wonderful, wicked tales of spanking and submission.
The collection is a smokin' hot anthology of spankingly awesome short stories, over a hundred thousand words of sizzling naughtiness ready to melt your kindle. It'll be a real treat for the spank-lovers among us. I'm so thrilled to have a story in the set, and I'm in fabulous company too snuggled up with Lily Harlem, Lucy Felthouse, Katy Swann, Dolly Watt, and Wendi Zwaduk.
In the Eyes of the Law is my story in the anthology. Libby, an accidental shoplifter, finds herself facing the full weight of the law in the form of the shopping mall head of security who just happens to be her seriously dominant estranged husband. Josh always used to spank her when she needed it – will he oblige this time too?
This was such a fun story to write. There's plenty of bare bottom action, but the underlying story is as much about missed chances and bad decisions, and most of all it's about second chances. Libby has screwed up big-style. It's easy to do, most of us manage it at one time or another without trying too hard. The trick is to know when you've got it wrong, re-wind, and try again.
The whole collection is out now and you can snap it up on Amazon or wherever you like to buy your ebooks. The individual stories will be out next month.

Here's the blurb for In the Eyes of the Law…
She's still his wife, in the eyes of the law. But is she still his submissive? His to spank?
A momentary lapse of concentration places Libby Novak on the wrong side of the law. A criminal conviction could cause her to lose her job. How much worse could this get?
Libby soon knows the answer to that question when the head of security at the mall shows up. She hasn't seen her estranged husband for years, and now she discovers Josh has a strict policy on how best to deal with shoplifters. He was her husband and her Dom. Will he turn her over to the police, or would a hard, bare-bottom spanking be sufficient redress for her misdemeanor? After all, that's how he always dealt with her in the past.
Josh has never forgiven Libby's betrayal. She let him down. She deserves to be punished. But does he still have that right?
Libby meant to divorce him. She was granted the decree nisi but never quite got round to making it final. They both know she's still his wife—in the eyes of the law—but is she still his submissive? His to spank?
And of course, an excerpt…
"I'm not your submissive. Not anymore."
"We'll see. The heels, please." His tone is cool, clipped and oh-so familiar. My pussy dampens more as I slip my shoes back on, then stand before him, waiting.
Josh gets to his feet and draws his belt from the loops at his waistband. He takes his time, holding my gaze as he does so. Then, the belt dangling from his right hand, he walks around the desk. He takes the chair I was sitting on, moving it away from the desk and into the center of the room, where there's more space. He smiles at me as he sits down on it. He pats his right thigh in invitation. "I think you know the drill, Libby—unless you find yourself in need of a spot of retraining?"
"No, Sir. I remember it perfectly. Thank you."
We were always ultra-polite at moments like this. Nothing has changed—at least, in that regard—over the two years we've been separated. I step forward to stand beside him, then lean over to position myself over his lap.
The first thing I register is the hard bulge of his erection pressing against my right side. I take satisfaction from this. I always loved to know how much I could arouse him, despite his finely honed Dom cool. This he can't conceal behind an impassive, stern expression or clipped commands. Not that Josh was ever cold, exactly. He was controlled, disciplined, exceptionally firm, but always considerate, and his approach to aftercare was sublime. Josh was always hot on cuddles, tender words and the most exquisite lovemaking when occasion called for it.
He could read situations, by which I mean he read me like a book, and always delivered the perfect formula. If I needed hard, rough, savage, that's what he would provide. Alternatively, there were times I just wanted to be held, to feel loved and cared for, and he would do that too. He always knew, always got it right.
Today, I need to hurt. And he already has his belt coiled in his hand.
"Lift your skirt, Libby. Above your waist. Then put your hands and feet on the floor. I want your bottom lifted up, ready for me."
I reach for the hem of my loose fitting skirt and raise it up, gathering much of the fabric in front of me. The waft of cool air across my naked buttocks sends my pussy into yet another frenzy of clenching.
Despite my enthusiastic anticipation, I still flinch when Josh lays his palm across my right cheek, massaging the sensitive skin in large circles. He repeats the action on the other side.
Memories rush back. Warm, sensuous memories as I recall his unhurried preparations, his insistence that I be thoroughly prepared, especially for an intense scene. I wriggle against his thigh, loving the solicitous attention. No one ever made me feel as safe as Josh.
Buy Links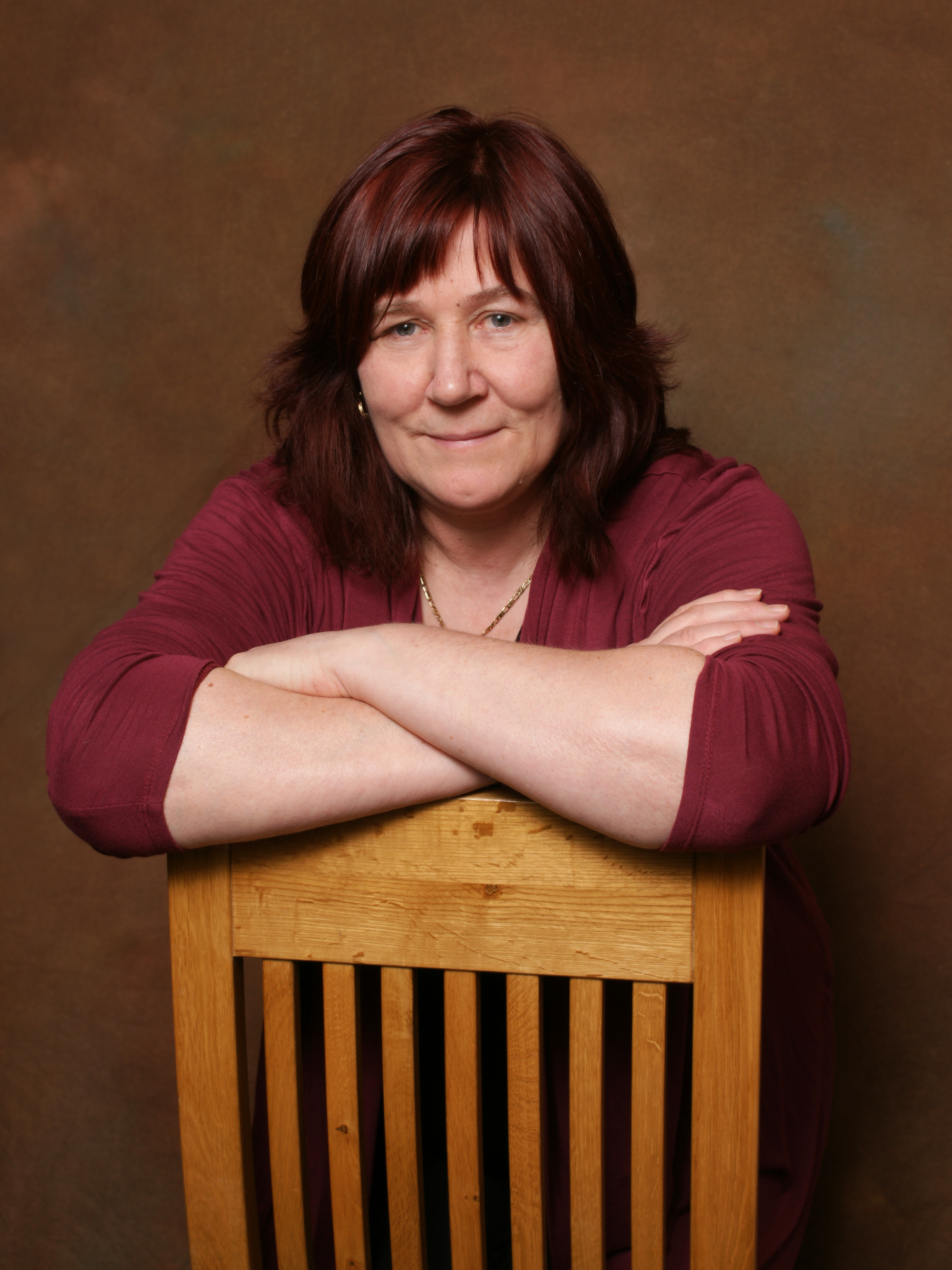 More about me…
I've been an avid reader of fiction for many years, erotic and other genres. I still love reading, the hotter the better. But now I have a good excuse for my guilty pleasure – research.
I tend to draw on my own experience to lend colour, detail and realism to my plots and characters. An incident here, a chance remark there, a bizarre event or quirky character, any of these can spark a story idea.
When not writing – which is not very often these days – my time is divided between my role as resident taxi driver for my teenage daughter, and caring for a couple of dogs, two tortoises.  And a very grumpy cockatiel. 
I have twenty seven (at the last count) titles on general release with publishers on both sides of the Atlantic, and I have several more in the pipeline. All my books feature BDSM. I write explicit stories, always hot, but they offer far more than just sizzling sex. I like to read about complex characters, and compelling plots, so that's what I write too. Strong, demanding Doms are a given, often paired with new submissives who have a lot to learn.
I have a pile of story ideas still to work through, and keep thinking of new ones at the most unlikely moments, so you can expect to see a lot more from me.
Author links