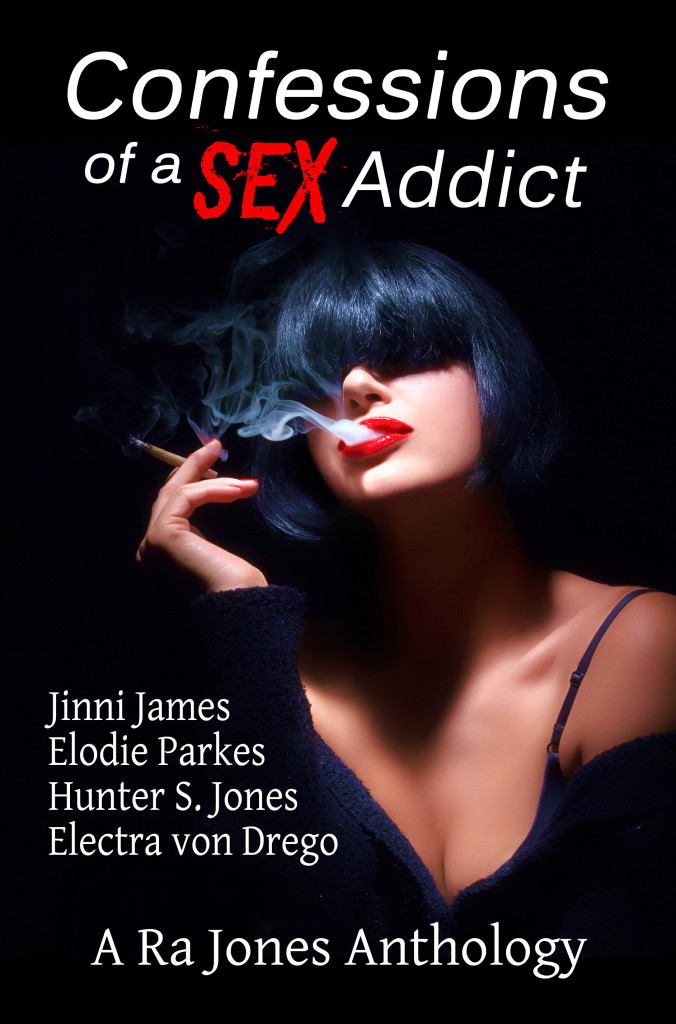 CONFESSIONS of a SEX ADDICT
By
Jinni James, Elodie Parkes, Hunter S. Jones, Electra von Drego
~~~
Secrets revealed.
One hot summer, four sultry stories. 
An erotic anthology with a twist, set in contemporary New Orleans.
Meet Andi, the bartender from Nashville who won't be faithful.
Drew, the seducer or the victim?
The anonymous one, the one who watches.
Jennifer the cougar, she's a good girl, really.
The moderator, friend or predator?
Love. Magic. Guilty Pleasures.
Available Today – July 15, 2014 on Amazon Kindle
~~~~~~~
Authors ~ Confessions of a Sex Addict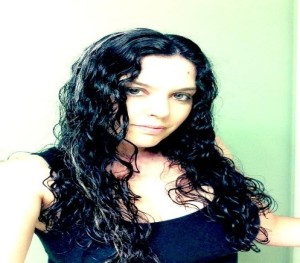 MIDNIGHT SECRETS  – JINNI JAMES
Jinni James lives in her beloved state of Alabama with her amazing husband, her two precious girls, and her awesome stepdaughter along with her lazy cat and her hyperactive dog.  She works during the day as an administrative assistant with her characters talking in her ear all day as she answers phones, works on spreadsheets, and files. As soon as the day winds down Jinni goes home to her family, gets everyone settled, then finally sits at her keyboard and aspires to becoming the author that lives in her head.
Jinni has two books in her Immortal Shifters series, Shifting Hearts and Immortally Torn.  Secret Cravings Publishing just published her novel Business and Pleasure.  She also has a short series, Erotic Encounters that is out now as well.  All of her books can be found on Amazon and other online retailers.
https://www.facebook.com/JinniJamesAuthorPage
http://www.goodreads.com/author/show/6471779.Jinni_James
http://www.amazon.com/Jinni-James/e/B008E8LUDG
~~~
CLIP MY WINGS – ELODIE PARKES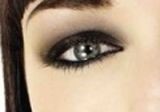 Elodie Parkes is a British author writing romance, erotic, contemporary, and often with a twist of mystery, paranormal or suspense. Her books are always steamy, cool stories and hot love scenes.
Elodie lives in Canterbury with her two dogs. She works in an antique shop by day and writes at night, loving the cloak of silent darkness that descends on the rural countryside around her home.
Elodie writes for Hot Ink Press, Moon Rose Publishing, Eternal Press, Secret Cravings, Evernight and Ra Jones Publishing
She has also released titles as an individual indie author.
Find Elodie online: Blog  Tumblr  Facebook  Twitter  Google +  Pinterest  YouTube  Amazon USA  Amazon UK Smashwords  Barnes and Noble  ARe  Bookstrand  Evernight TRR ManicReaders
A new kind of erotic romance, always with a twist.
Cool stories: Hot love scenes.
http://www.facebook.com/ElodieParkes
http://elodieparkes.blogspot.com
~~~
VOYEUR – ELECTRA VON DREGO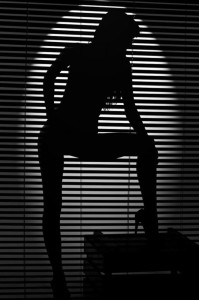 EVD is an international socialite and collateral descendant of U.S. President James Knox Polk. When she isn't writing, she reads and often entertains at her home in Monte Carlo where she raises money for various charities. She has not been seen since Brazil's first win at the World Cup in June 2014.
~~~
I'M A GOOD GIRL, REALLY – HUNTER S. JONES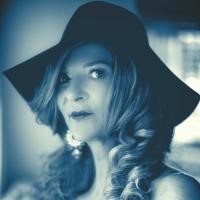 Writer. Exile on Peachtree Street.
 I make things up and write them down.
The art form I create when writing is much more interesting than anything you will ever know or learn about me. However, since you ask, I have lived in Tennessee and Georgia my entire life, except for one "lost summer" spent in Los Angeles. My first published stories were for a local underground rock publication in Nashville. Since then, I have published articles on music, fashion, art, travel and history.
October 2013 saw the launch of a novel collaboration, SEPTEMBER ENDS, contemporary fiction laced with romance, erotic and supernatural elements, bound by poetry. SEPTEMBER ENDS has been labeled an "Indie Sensation" due the critical reception and international recognition the novel has received. 
Look for the first RA Jones Anthology to be released July 15, 2014. Confessions of a Sex Addict is four sultry erotic romance stories set in contemporary New Orleans. The second Ra Jones Anthology is scheduled in November 2014. Eight erotic writers with eight stories, all based on one word, which is the title.
More soon…
You can connect with me at the following social media sites:
www.Twitter.com/huntersjones101
https://www.facebook.com/HunterSJonesPR
www.Pinterest.com/HunterSJones
www.thehuntersjones.blogspot.com – Exile on Peachtree Street